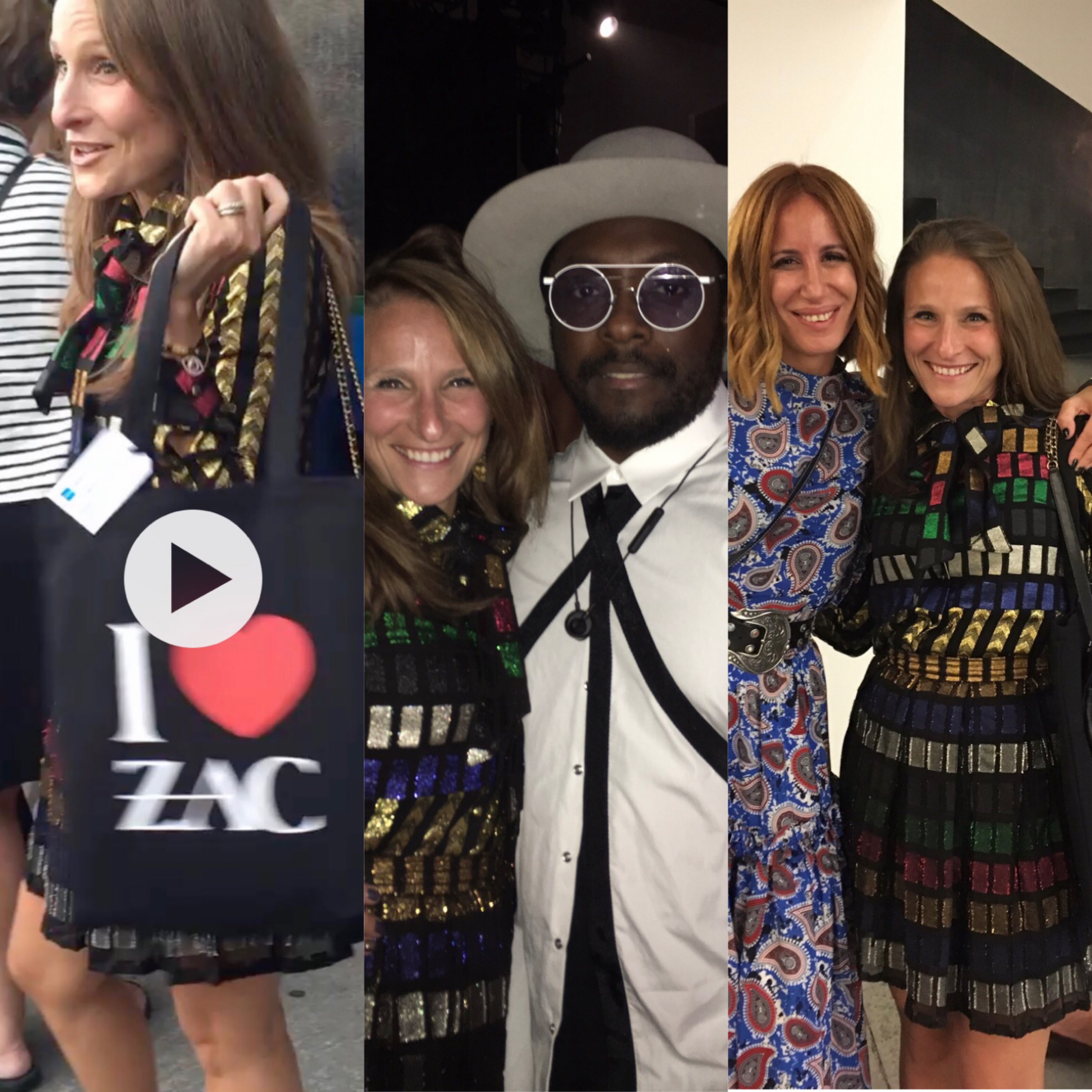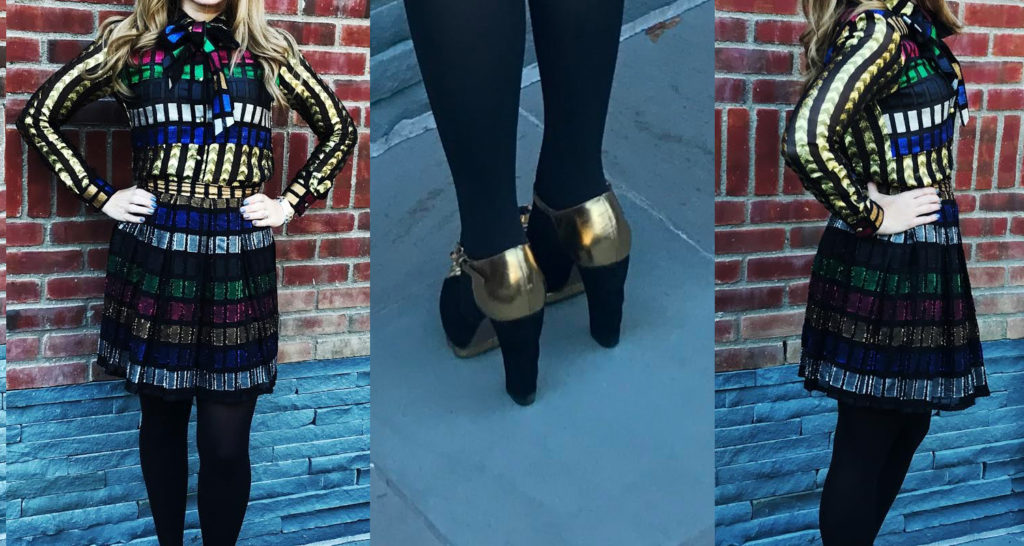 There are not many times in my life that I am blown away. This is one of those times. It happened during fashion week. It all started last spring. I was in search of the perfect dress for a family event. If you're like me, you look and search until the right dress finds you. That dress, a fabulous print dress, found me on Net-a-Porter. The dress was by designer Dodo Bar Or.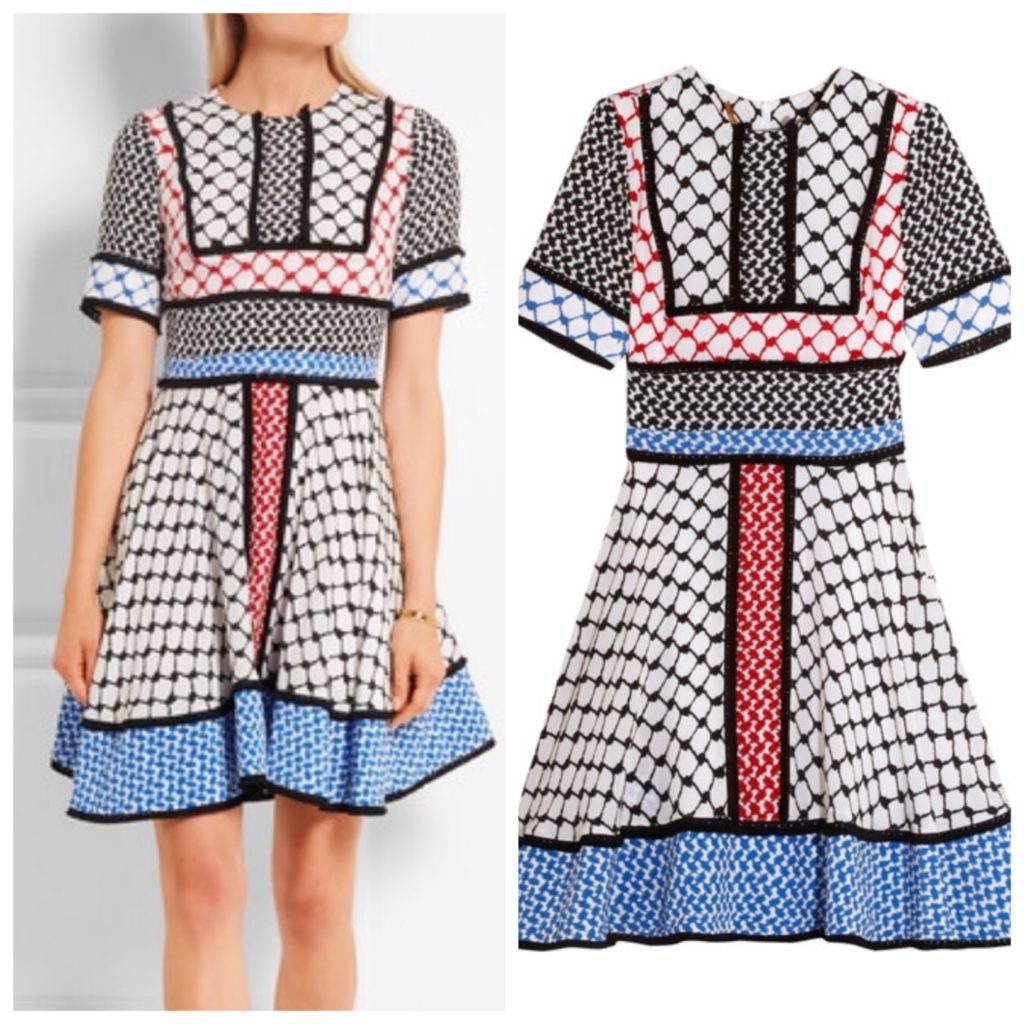 When the dress arrived, I was blown away by its beauty! The fit was incredible. I loved the way the designer used color and patterns. I like to know about the label I'm wearing. I found out that Dodo Bar Or is a designer from Tel Aviv who created a brand that takes traditional and authentic inspirations and infuses modern cool into the collections.
I wore the dress and received compliments left and right. So when it was time to search for some new Fall clothing I looked to Dodo Bar Or. I treated myself to another one of Dodo's outfits. It was a dazzling metallic shirt with a bow and a pleated skirt. I love bows! The pleated skirt was the perfect length, not too short or too long. Usually, I'm not the biggest fan of pleats. They make me look bottom heavy. We all know which types of cuts flatter us best. I feel like you have to honor your body. Enjoy your curves! Back to my Magical Metallic outfit. The outfit was perfect for any occasion, pair it with heels to wear at a fancy dinner or mix the top and jeans for a fun night out.
One of the greatest things about living in New York is that there is always something fun going on. It was a close friend's birthday and I got us tickets to a Zac Posen fashion show during New York Fashion week. I chose to wear my fabulous new Metalic Rainbow Dodo Bar Or outfit. While on line for the show I was interviewed by Lord and Taylor about my fabulous look. I paired the outfit with Marni heels and a vintage Chanel bag. It's not always easy to stand in line in heels but it's always worth it. We had a blast at the show. We even saw Uma Thurman. It was exciting to see what Zac Posen has in store for Spring 2017.
We ended up being invited to an after party hosted by Will I Am. He was so cool to hang out with. Being 5″5 I was probably the shortest woman there. The room was filled with gorgeous models. Will I Am performed incredibly. By 1 o'clock in the morning I was beat. I was heading out to leave when I was approached by a fabulous girl. She proceeded to ask me who I was wearing. Like I had explained to numerous people that evening I told her how it was by Dodo Bar Or an Israeli fashion designer. I told her that the designer recently sold out on Net-a-Porter. Then the woman said "I am Dodo Bar Or!" I thought I was dreaming. We took photos and exchanged info. I hope to meet up with her and interview her at some point.
Not to sound cheesy, but fashion dreams do come true! Keep an eye out for her designs. They are top quality at reasonable prices.
@dodobaror.com