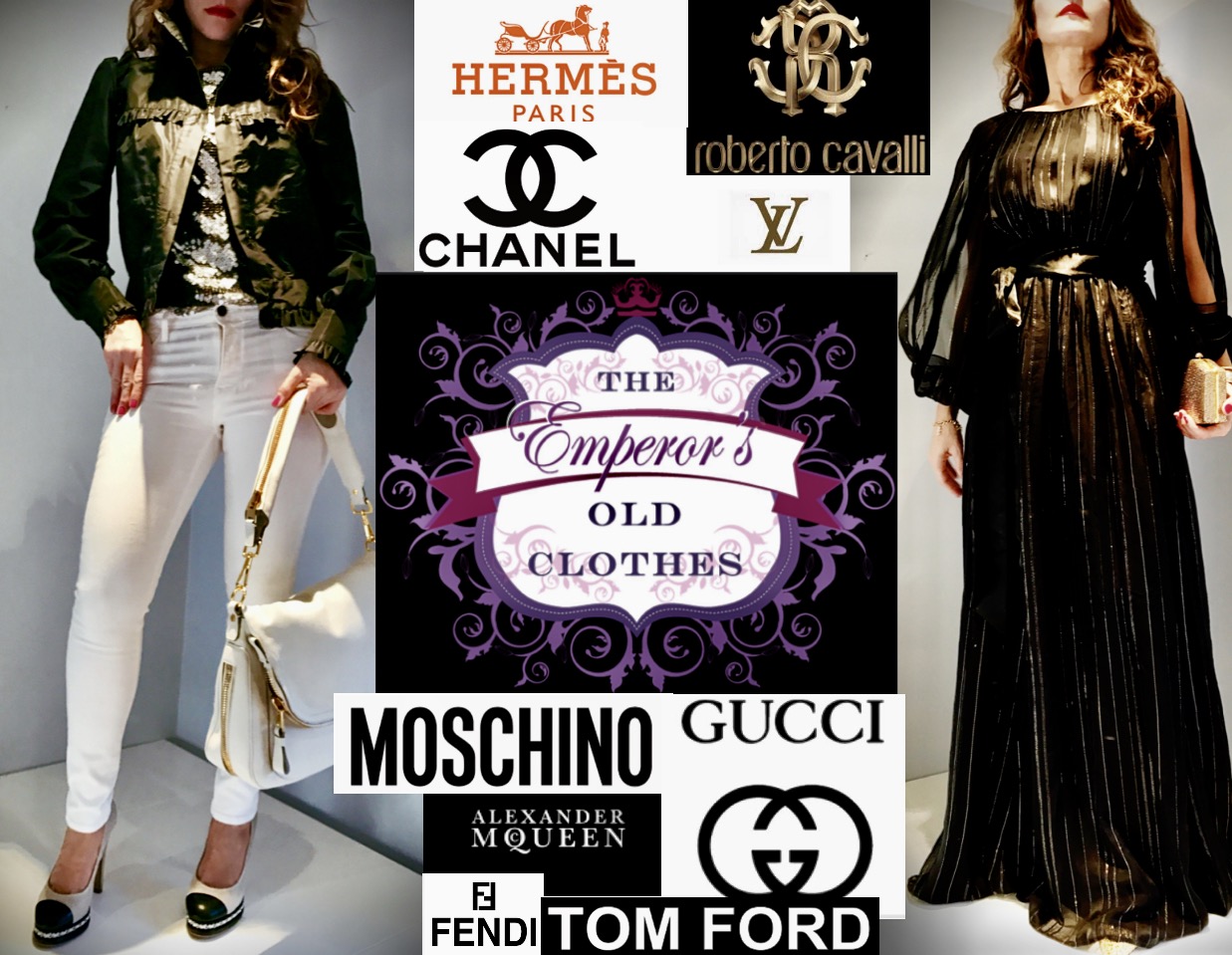 We all dream of having a closet full of luxurious clothing created by high end designers. Those dreams, however, shatter when we are confronted by hefty price tags.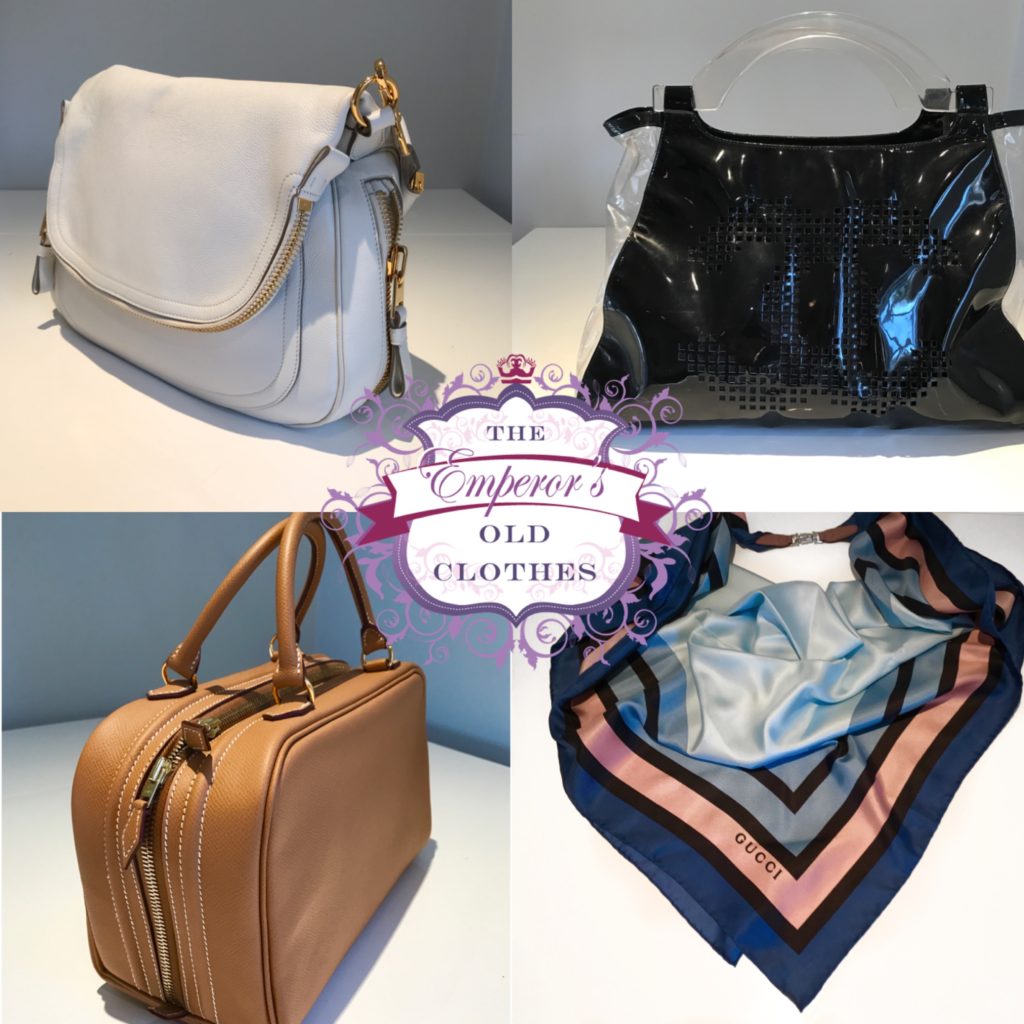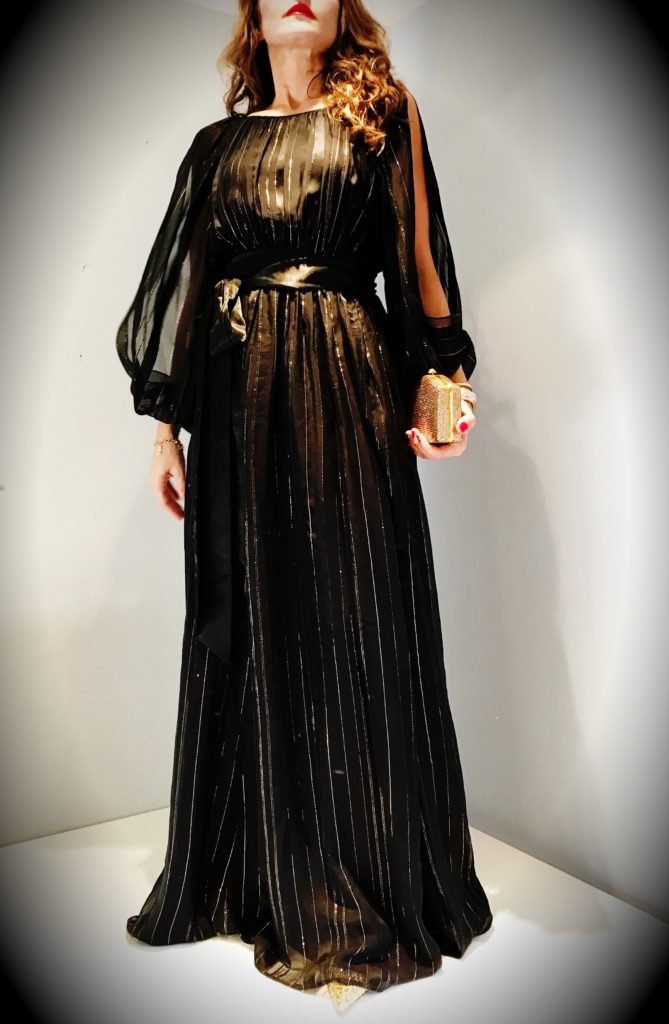 Many of my followers have been asking me how they can purchase designer pieces without the extra zeros. The answer is simple…. go to a consignment boutique.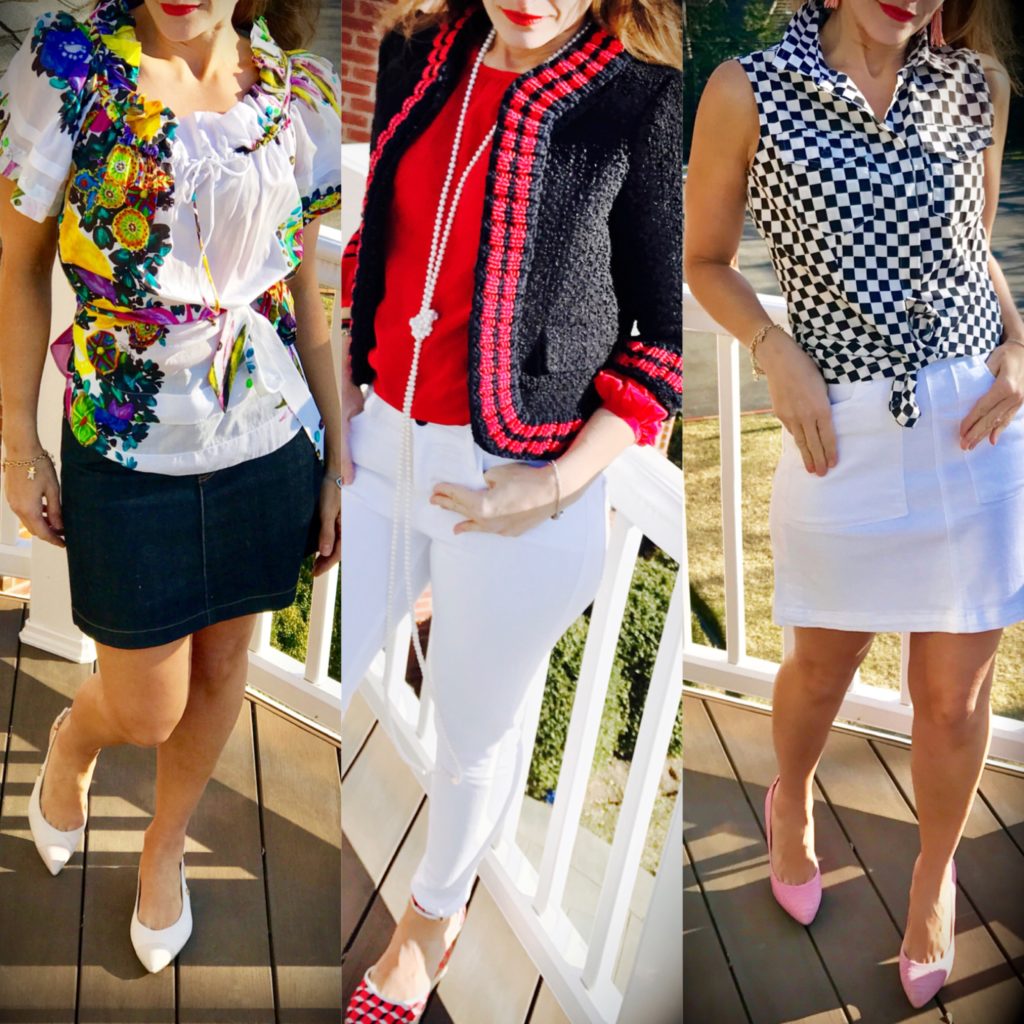 If you're a fashionista, shopping consignment for discounted brand name clothing might be the answer to your fashion needs. I know what you're thinking, isn't it embarrassing to shop consignment? Wrong! Shopping consignment is "in". In fact, fashionistas are respected for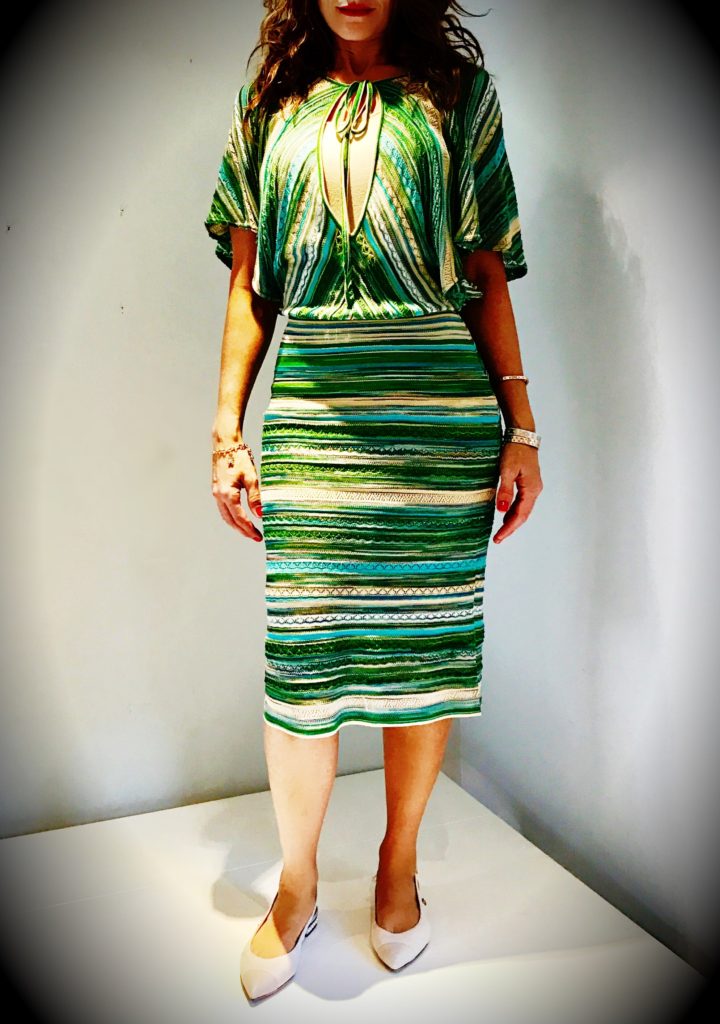 finding great bargains in consignment boutiques. Consignment shoppers are considered savvy and smart.
Recently, I decided to experience a consignment boutique first hand. I spent time at a Long Island, New York based consignment boutique The Emperors Old Clothes (TEOC). TEOC is a consignment boutique that carries a wide range of clothing and accessories, including coveted designer pieces for women. The shop carries new and slightly worn items, and has a great selection of handbags, scarves, jewelry and shoes, including high-end and designer pieces.
You're probably asking yourself what exactly is a consignment boutique? A consignment boutique sells new or gently used merchandise at a discounted rate. The merchandise is acquired from consignors who keeps ownership of their item until it sells. As the owner, you pay a small fee to the shop as compensation for them selling your item. At TEOC consignors are paid 50% of the sale.
So now that you are better acquainted with the consignment boutique concept, let me share my experience with you. When I first entered The Emperors Old Clothes (TEOC) I was immediately greeted by owner Beth Honig. The store was bustling with women in search of their perfect piece of clothing. I was quite impressed with the selection of designer goods. I immediately honed in on a Gucci navy and red jacket.
I could not believe my eyes, I had just seen the very same jacket at Saks only a few weeks before. As I continued my tour, I spotted a mint condition Hermes handbag.
Beth pulled a few pieces she thought I might like. She showed me a brand new Chanel jacket complete with its original tags and a silver sequined Chanel body suit. Good call, Beth. Love!
Throughout my visit, Beth gave individual fashion advice to her customers.  She clearly loves what she does. I asked her if she had any gowns? She pulled one of her favorite pieces – a Rachel Zoe black and gold flowing gown. It was gorgeous! Grab it if it's still available. There was a large selection of Missoni dresses.
I had a hard time choosing just one to photograph. By the way, TEOC has clothing for women in all shapes and sizes. I pulled a few more pieces, a black and white checker Moschino shirt and a Just Cavalli colorful blouse. As I chatted with Beth about her store, impressed that she's been in the business for 16 years,  my eyes zoomed in on a Gucci scarf. It was absolutely fabulous. Then Beth pointed out a stunning Tom Ford white handbag. I really felt like a kid in a candy store. It was like that commercial from my childhood "crazy Eddie prices are insane" There was nothing crazy about this store but the prices were certainly insane! We must not forget about shoes. There was a full smorgasbord of designer shoes from Chanel, Dior to Stuart Weitzman. I had a great time at The Emperors Old Clothes. I loved seeing designer duds at reasonable prices. I know it sounds corny, but some dreams really can come true!
Here are links to my favorite finds from TEOC:
Gucci jacket $1500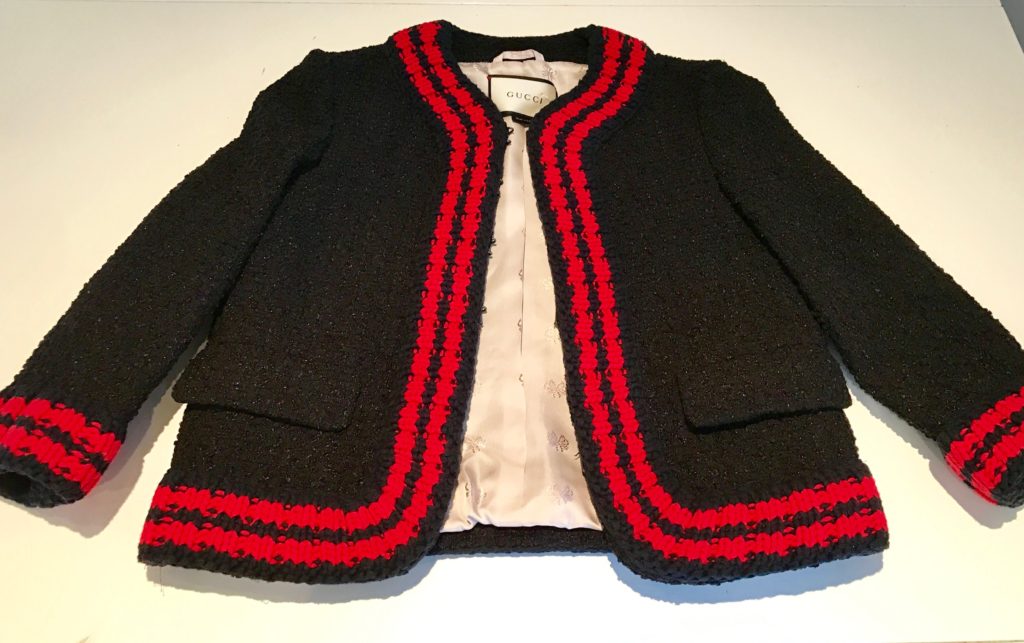 Gucci Scarf $199
Chanel black silk jacket $1050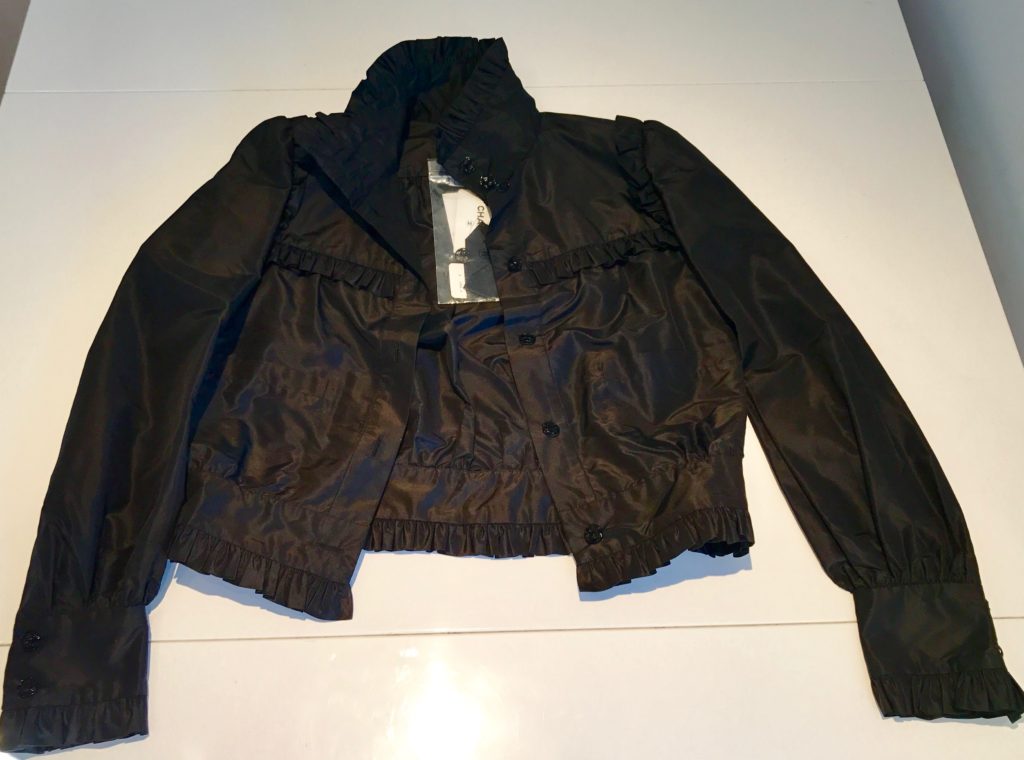 Chanel bodysuit $200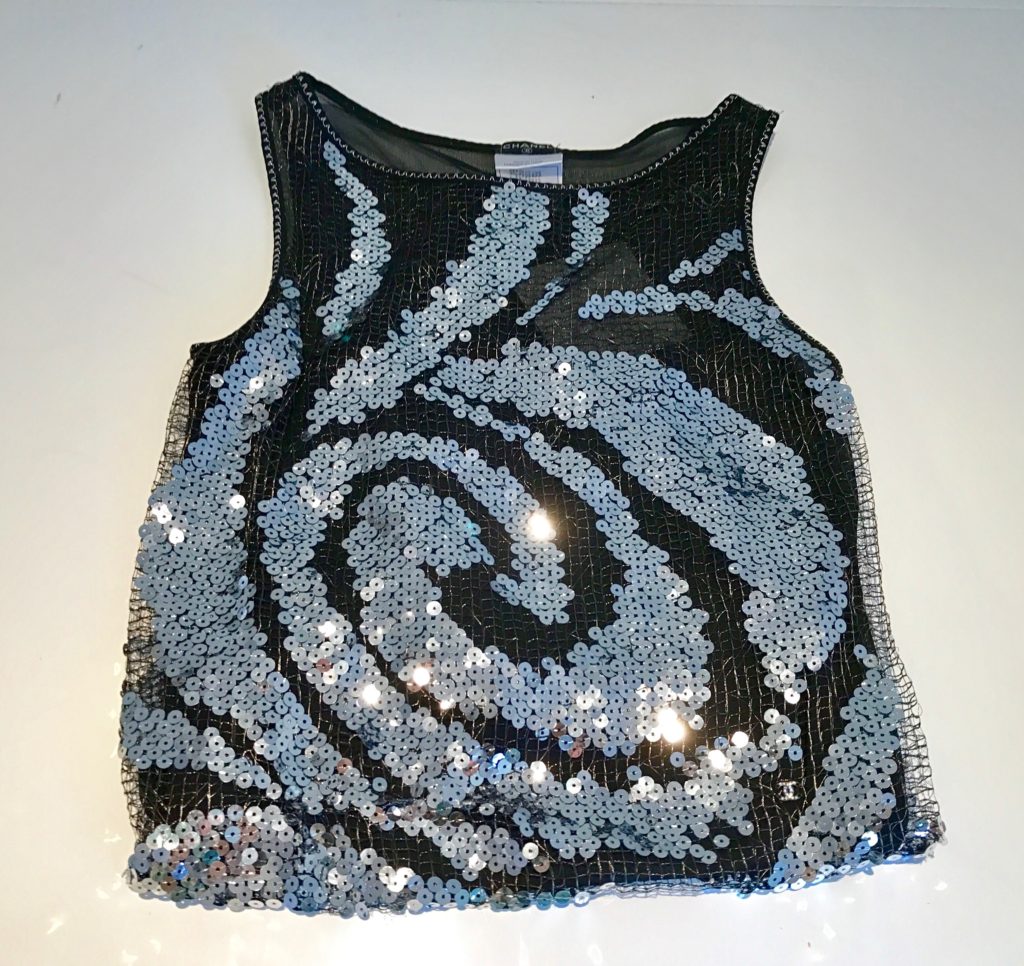 Rachel Zoe black and gold dress $295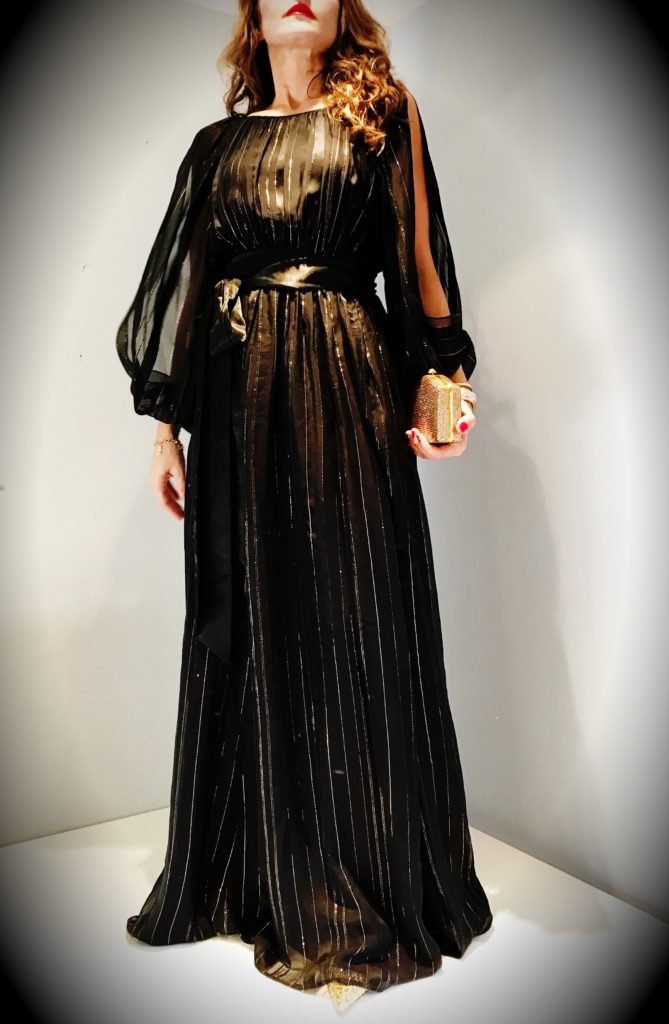 Roberto Cavalli floral tee $65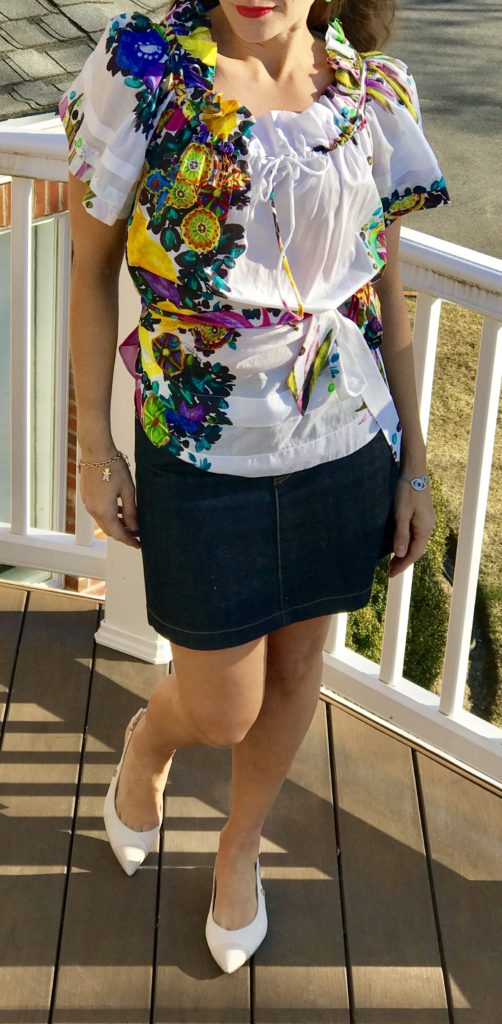 Love Moschino sleeveless shirt $60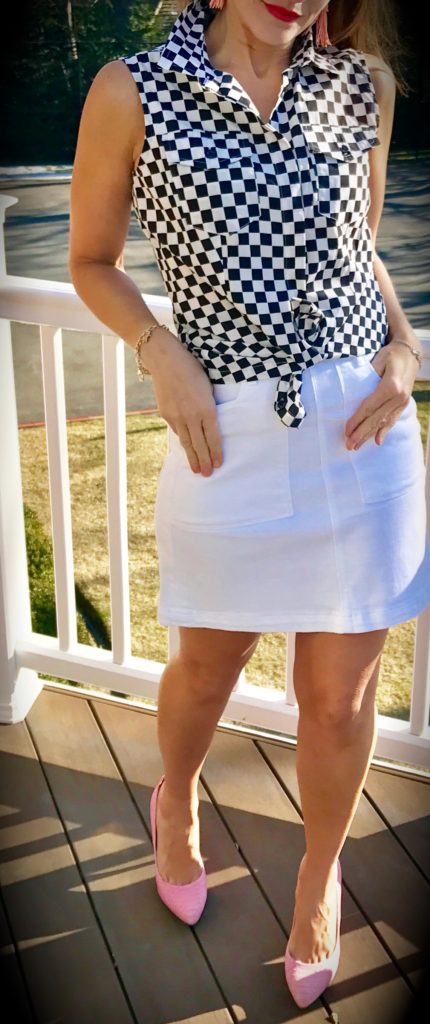 Tom Ford white leather bag $1000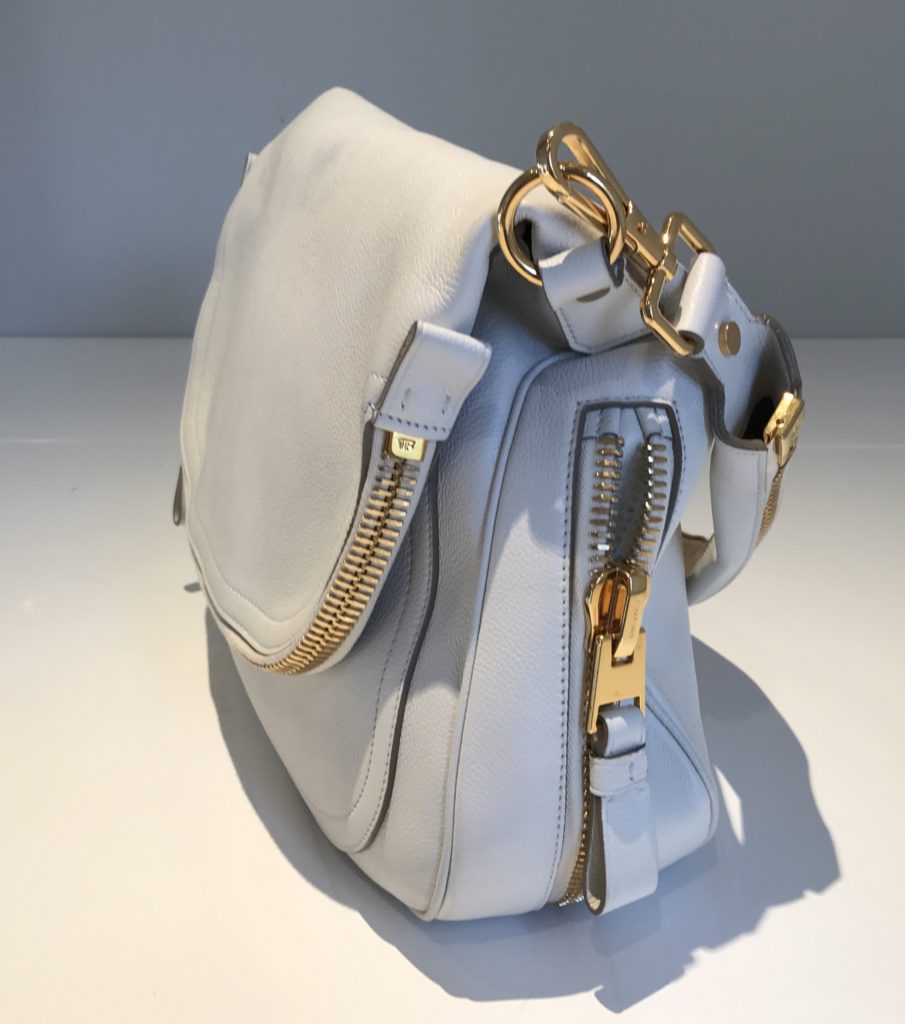 Missoni green and blue dress $150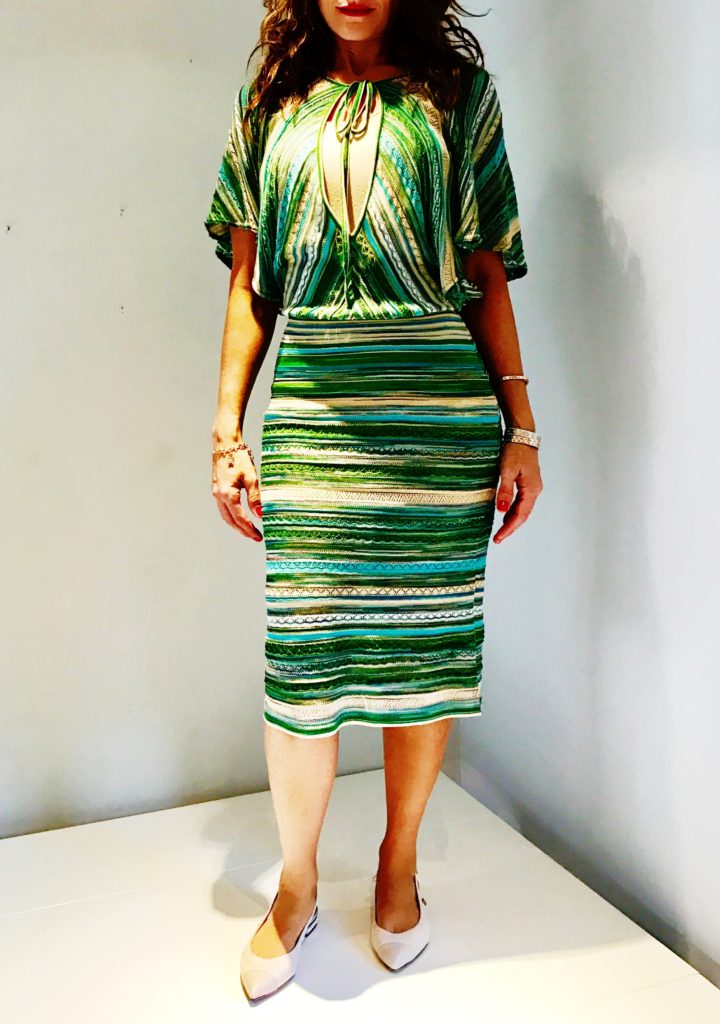 Hermes bag $2495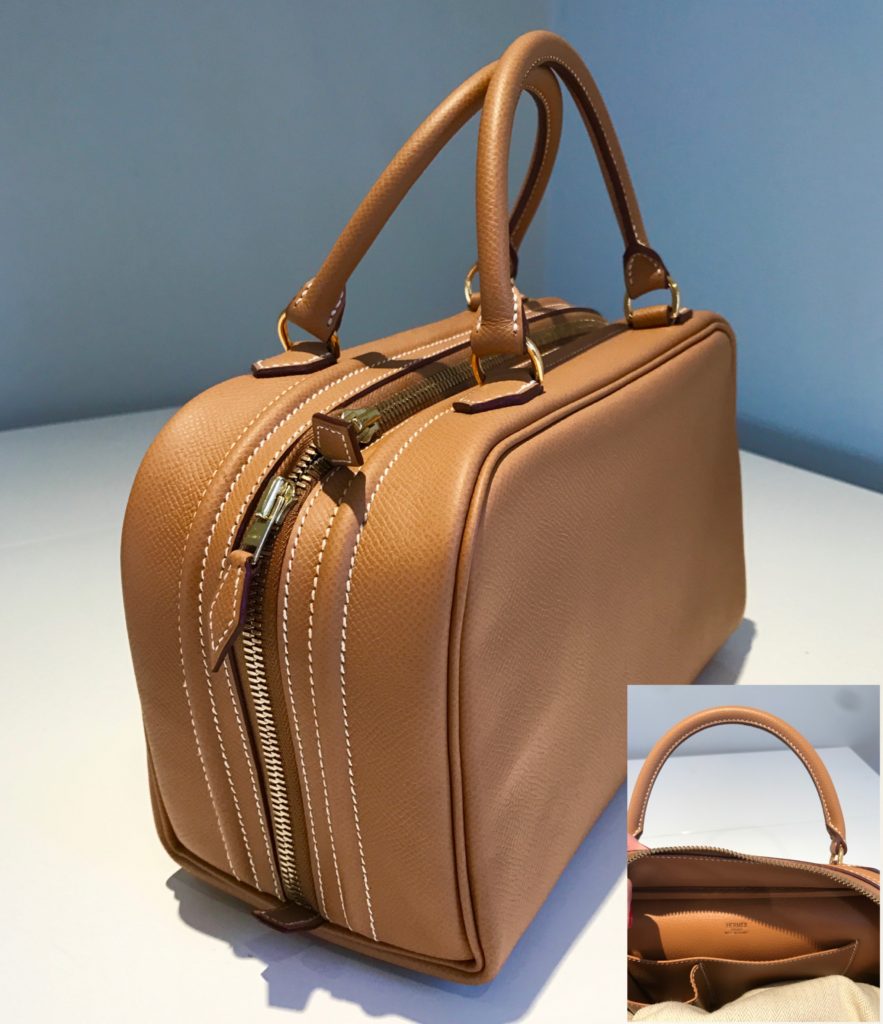 Pierre Hardey espadrille wedge $70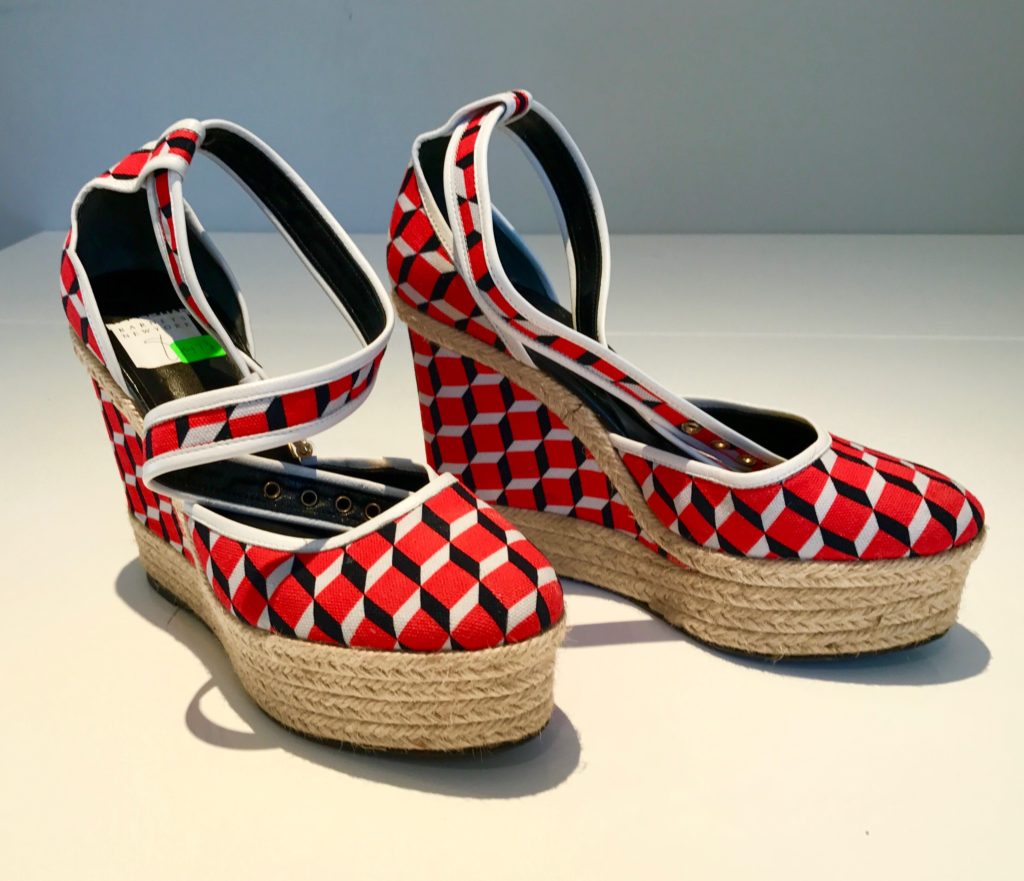 Pink Christian Dior pumps $165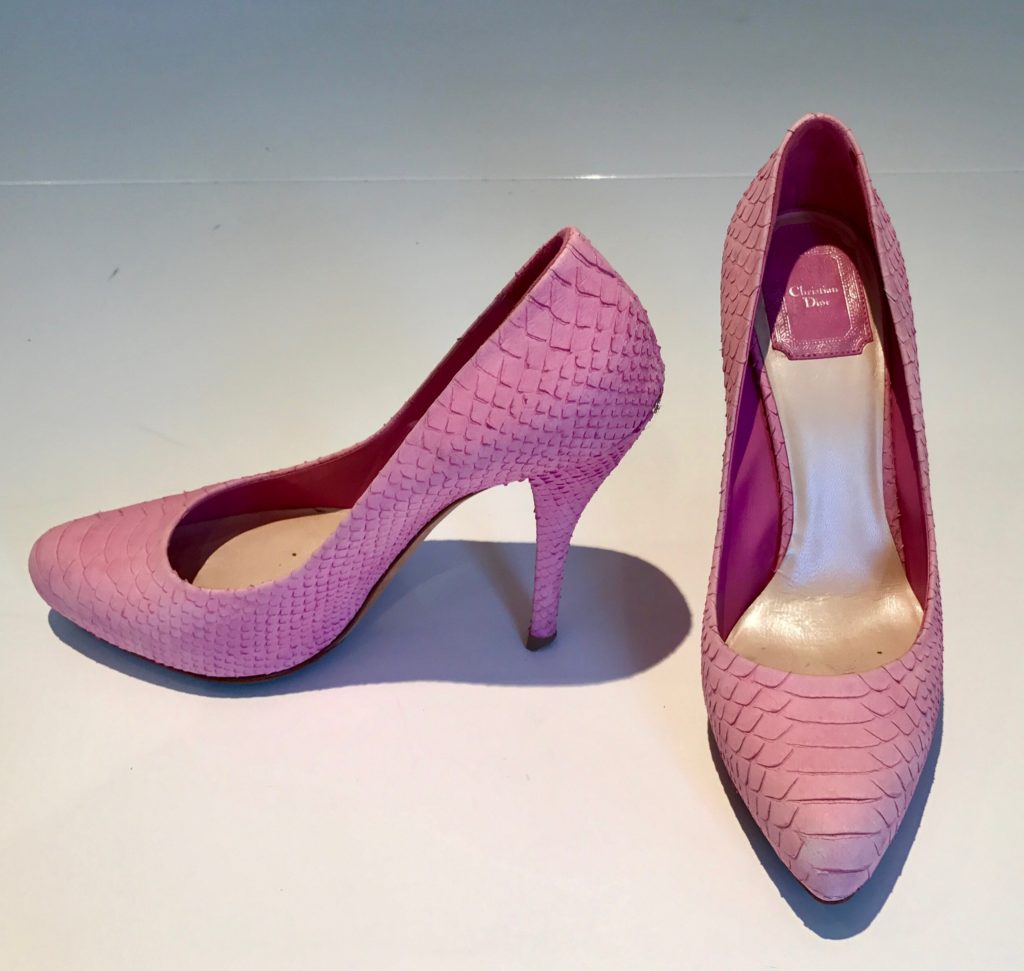 Chanel pearl shoes $420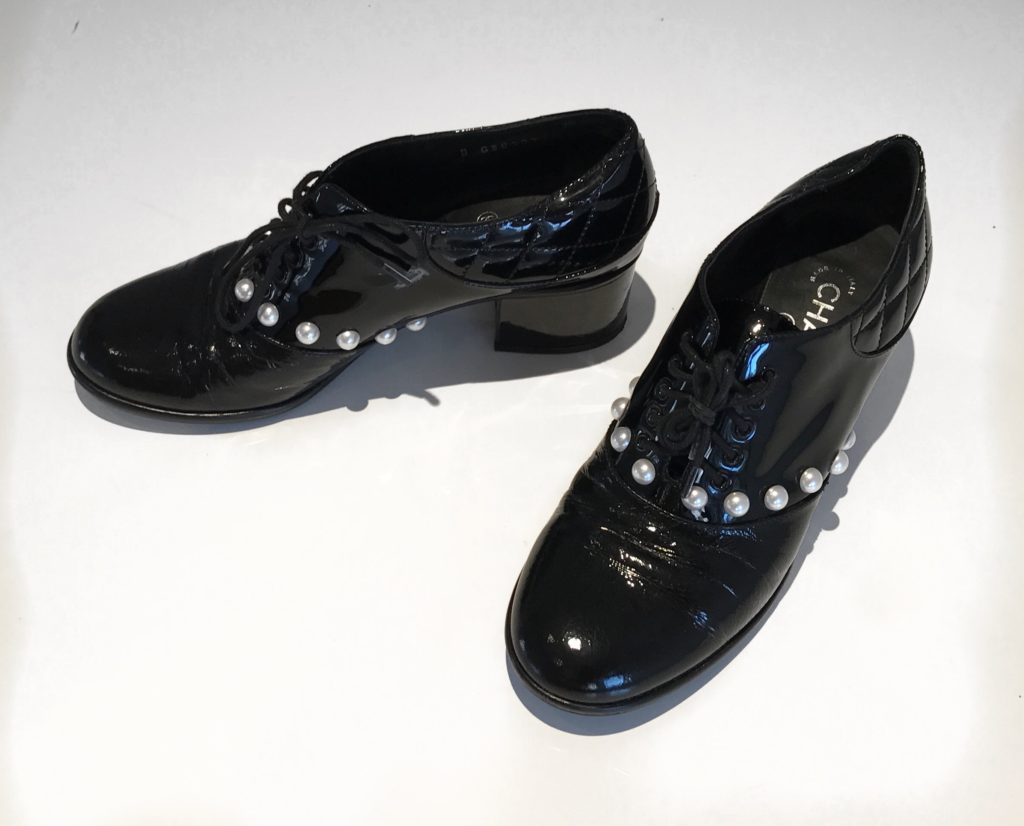 Chanel bag $275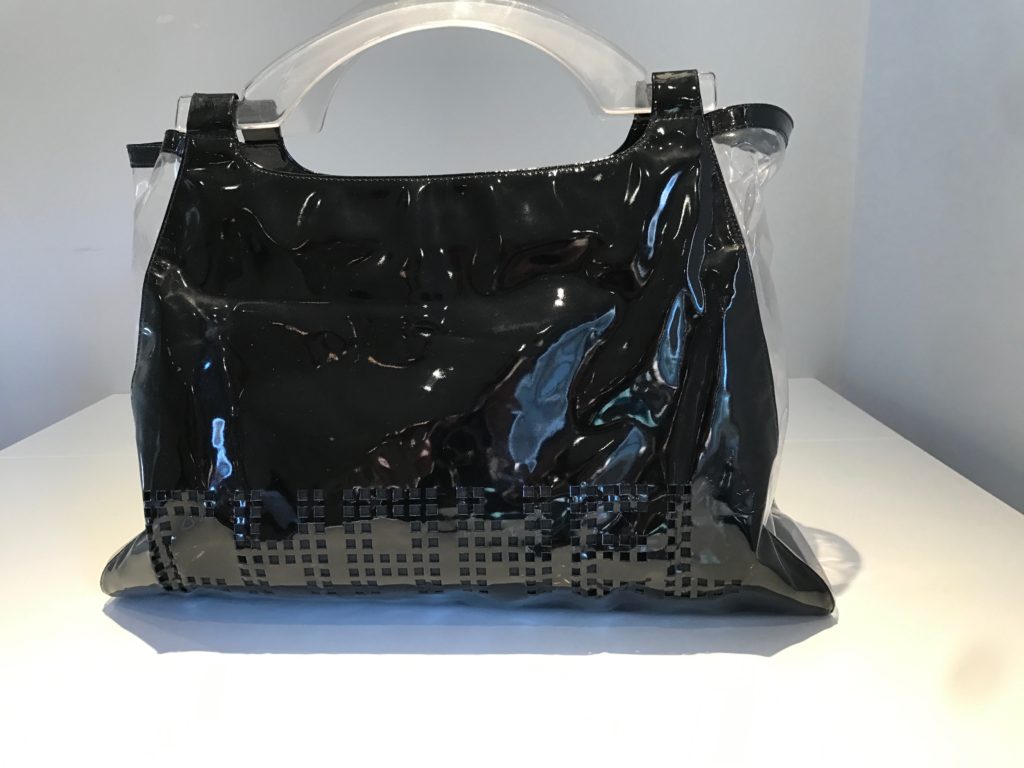 If you would like to speak with Beth and her staff give her a ring @516-239-2470. Find them on Instagram @Shopteoc  ebay ID: the.emperors.old.clothes
Here are my finds about a consignment boutique:
Best of the Best:
The Emperors Old Clothes owner Beth Honig explained how she spends countless hours working with consignors curating only the best of the best. You can shop with confidence their racks are filled with new and like-new clothing that are authentic. I was pleasantly surprised to find a unique selection of clothing items. Many of the clothing items were new with their original clothing tags. Inventory in a consignment boutique is totally dependent on people cleaning out their closets. The clothing selection refreshes on a daily basis.
Open Customer Communication:
In a world where in one swipe of your finger, within 24hours your purchase appears. That may seem great but how many times have you searched and searched for a clothing item, purchased a few items, received them and realized the fit and color are all wrong for you. You call costumer service but there is no one to speak to. As a technologically advanced society we have lost the individualized communication with retailers. At the Emperors Old ClothesBeth explained how they "take pride in keeping the lines of communication open with our clients and customers." She even explained how "customers decide what we carry as determined by their spending habits. You may not find what you're looking for today, but Beth will; keep a look out for it. If you feel something is missing, speak up and let us know!" When was the last time that a retailer asked you what you wanted them to carry?
No Steep Price Tag:
This is a big one. Why should you consider shopping consignment over retail stores? Why not? You can find fashion staples at unbelievable prices! While spending time at The Emperors Old Clothes a women was trying on a Marni tan leather jacket. When I heard the price was under $150 I couldn't believe it. The woman grabbed the jacket knowing she had scored a hot item. Shopping for spring doesn't have to break the bank. If you are dying for a Hermes bag or lusting after Gucci jacket but don't want to pay the steep cost? Set your sights on a consignment boutique. Beth explained to me that "Shopping consignment is a great way to save money and stay fashionable." We all want designer pieces without the steep price tag. We have all looked through fashion magazines feeling inspired and wanting to buy what they are selling. The only problem is we don't want to go broke buying designer labels At The Emperors Old Clothes you can get quality and couture fashion for women at a fraction of retail prices. Luckily, though, you don't have to feel guilty about spending some money when you shop consignment. Be a fashion diva on a budget!
One of a Kind:
As with all consignment shops, when you see something you love, buy it right away. If not, as you are going home to think about it, someone else can scoop it up. While some shops lower the prices on consignment items that have been there longer, taking a chance on it might mean losing it to another shopper. Remember its not a department store, there is only one of each piece. If you love it, buy it!
Try and Sell:
We all have purchased a dress or two in the wrong size hoping that our next crash diet will make that tiny size dress wearable. Or we have purchased a clothing item and forgot to return it in a timely fashion. Feeling frustrated every time you see that article of clothing in your closet? Now you can get cash for your clothes. Try selling your own new or gently used items to The Emperors Old Clothes consignment boutique. It's a great way to get rid of clothes or accessories you no longer wear and make some money at the same time! Just be sure the items you take in are clean, stain-free and in good condition. Speak to Beth Start the Spring season off right with some extra cash and an updated closest.
Giving Back:
If an item does not sell after a certain period of time, the owner has the ability to retrieve the items from the consignment shop. Beth however, has persuaded many owners to donate their clothing that has not sold to women who need them. I always love when you can pay it forward and help others.
All in all I absolutely recommend a visit to The Emperors Old Clothes it was a great experience. Fashion on a budget is always a winner in my book!