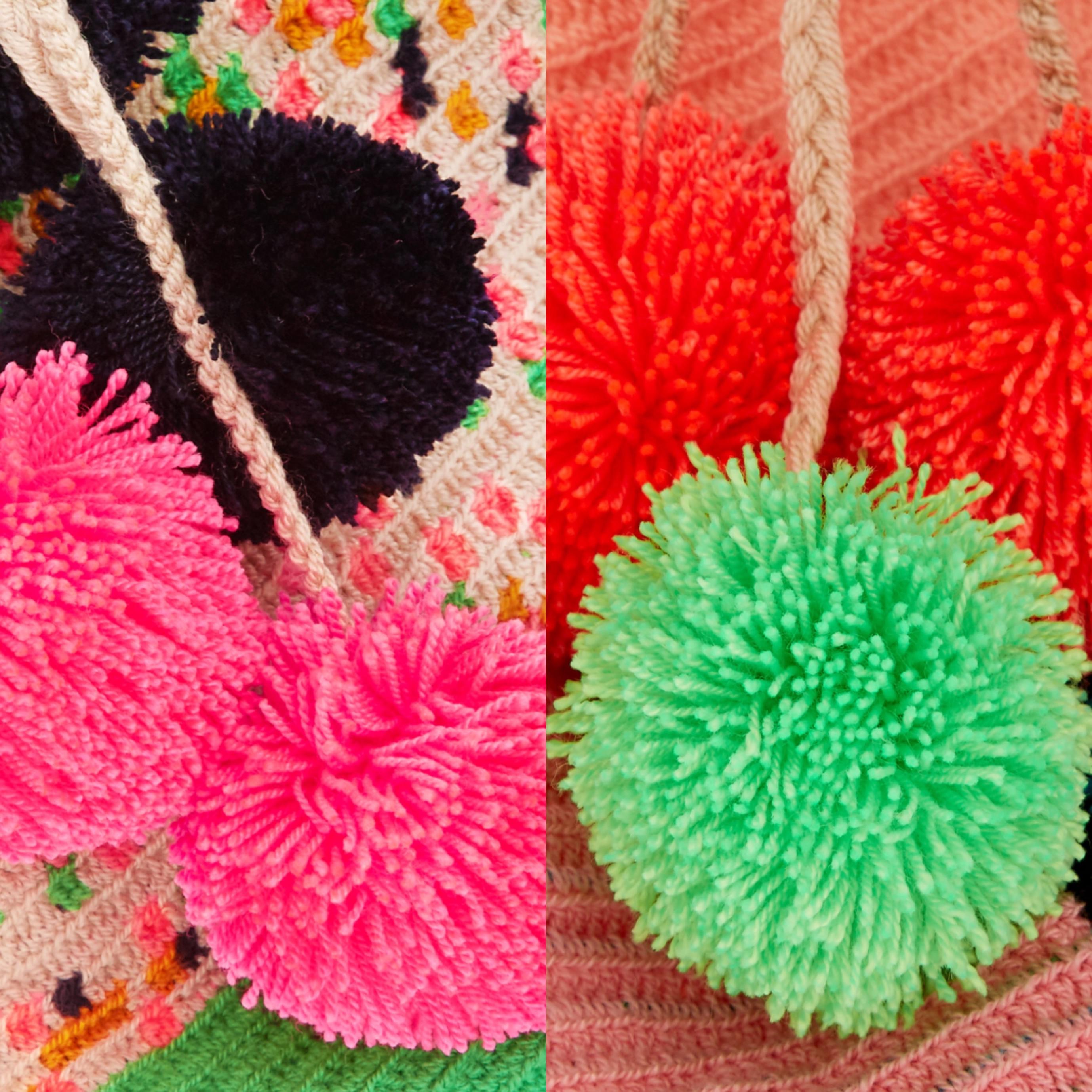 It's that time of year again. The snow is starting to thaw, or at least I hope so. You're dusting off your peloton bike, ready to get into shape. Memorial Day is right around the corner. You look around your closet and wonder what new item should you add to your closet this year? For me that item is the Pom-pom. If you're an 80's and 90's kid this will bring back many fond memories. Pom-poms come in many colors, fabrics and sizes. They are fun and flirty. Their bold colors add personality to any outfit. From pom-pom bags to sandals they will brighten up your spring style. Pom-poms have been fashionable for hundreds of years. Believe it or not Pom-poms have been used for military uniforms, even religious Clergy have used Pom-poms as part of their attire. Can you tell I was a history major? I love learning about how something evolved over time. Now back to how you can wear a Pom-pom even if you're not a cheerleader.
Here are a few pieces I think are Pom-pom perfect. Just remember you shouldn't really wear them all at once, but it's your call. I once saw an elderly women walking down 5th avenue in bubble gum pink clothing from head to toe. She looked fabulous from her bubble gum pink beret to her bubble gum pink patent leather boots. I stopped her to let her know how outstanding she looked. With that said I still think less is more but there are always exceptions. So choose a few Pom-pom pieces but try and mix up your looks.
The Dress:
1- Dodo Bar Or $346.74 @Farfetch                                                  2- Off-The-Shoulder Pom Pom Dress $38 @Forever21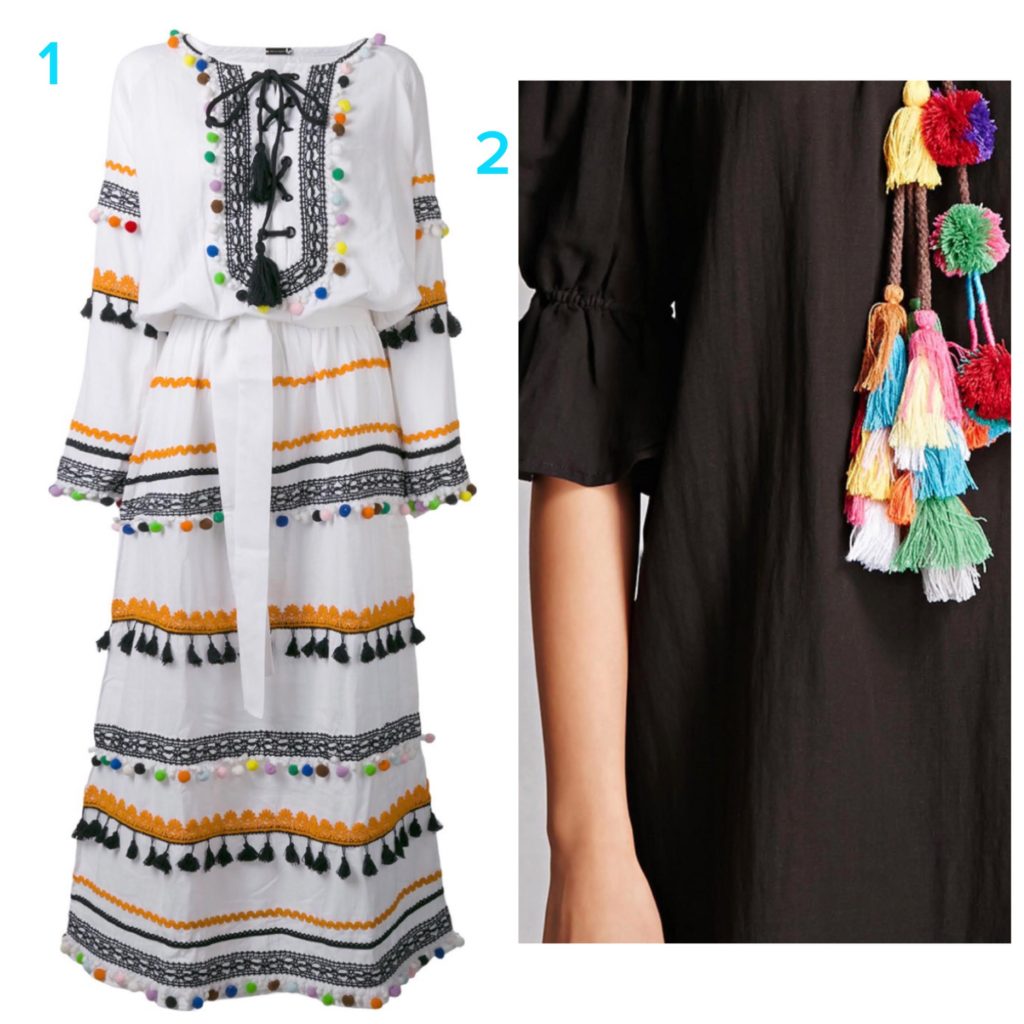 The Shoes:
1- Chinese Laundry Posh Embellished Lace-Up Sandal $59.95 @Nordstroms   2- Dolce & Gabbana Raffia Pumps $945 @Net-A-Porter  3- Sam Edelman Graciela Lace Up Sandals $110 @Bloomingdales  4- Sam Edelman Lisabeth Lace Up Sandals $110 @Bloomingdales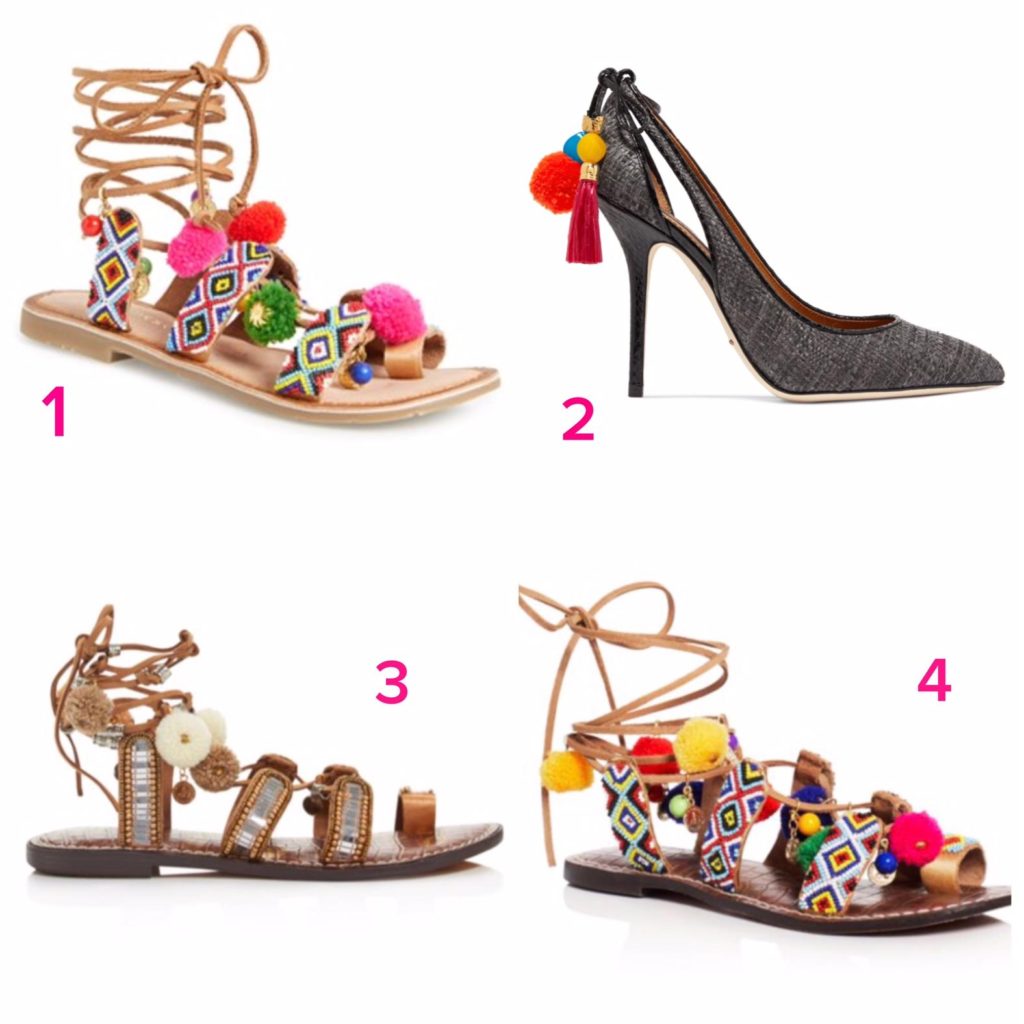 The hat:
1- Yosuzi Woven Straw Sunhat $390 @Net-A-Porter  2-Eugenia Kim Sydney wide-brim Woven Hat $495 @EugeniaKim 3-Betsey Johnson Pom Pom Sun Hat $40 @BetseyJohnson 4-Sensi Studio Two-Tone Pom Pom Panama Hat $135 @Avenue32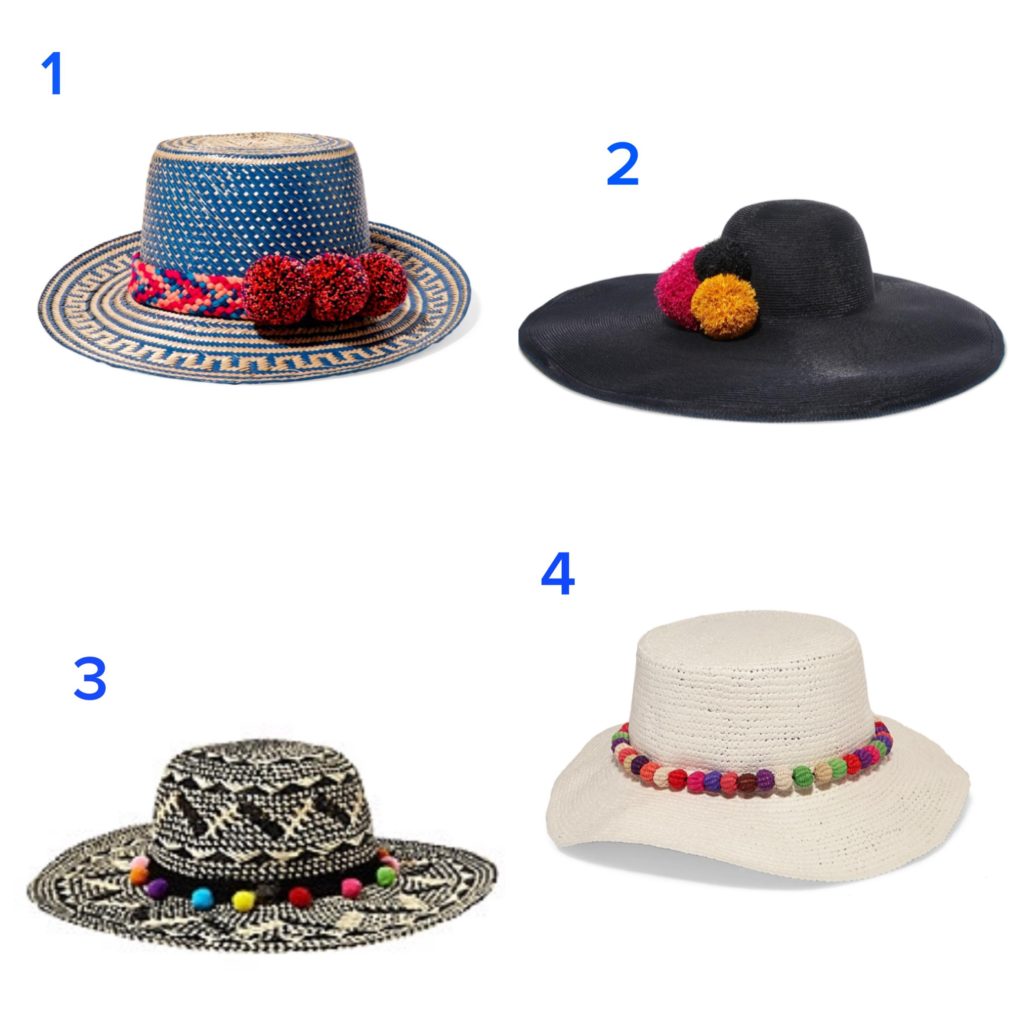 The Earrings:
1- Elizabeth and James Stevie Gold-Plated Earrings $125 @Net-A-Porter  2-Rebecca Minkoff Savanna Chandelier Earrings $58 @Shopbop  3- Panacea Statement Earrings $24 @Nordstroms  4- Elizabeth and James Gold-Plated Earrings $175 @Net-A-Porter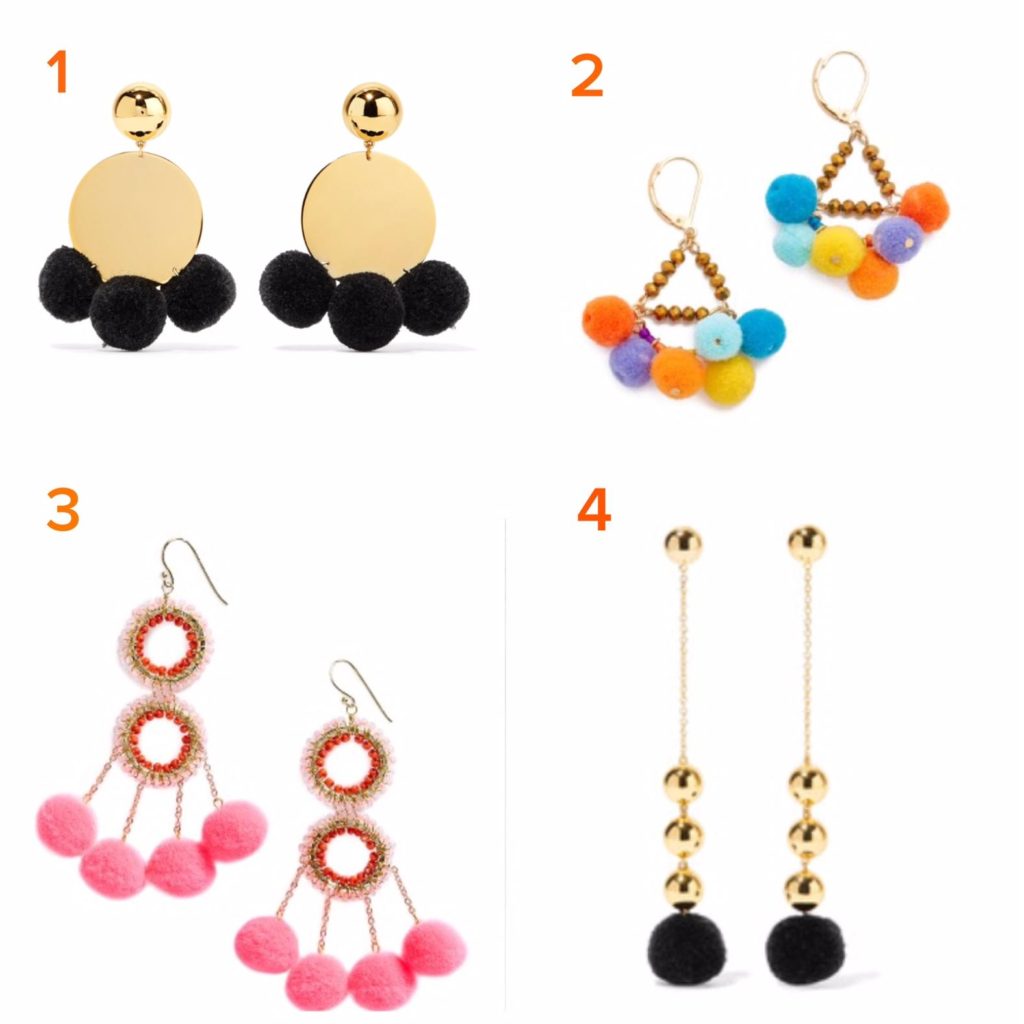 The Bag:
1-Ale by Alessandra Sergovia Fold-Over Clutch $80 @NeimanMarcus  2- Sophie Anderson Jonas Woven Tote $485 @Net-A-Porter 3-Kate Spade Lewis Marketa $298 @KateSpade  4- Tory Burch Scout Backpack $395 @Bloomingdales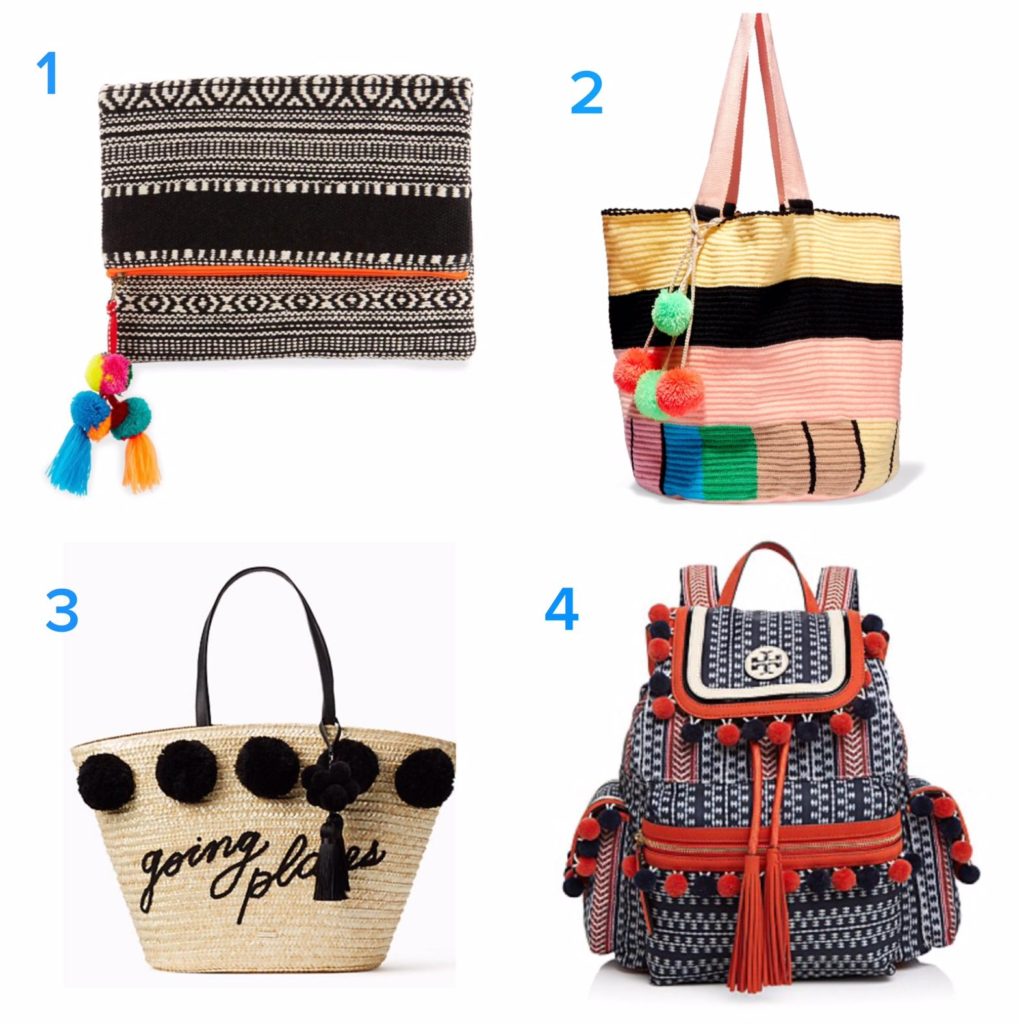 Enjoy!
-ThePerfectEye