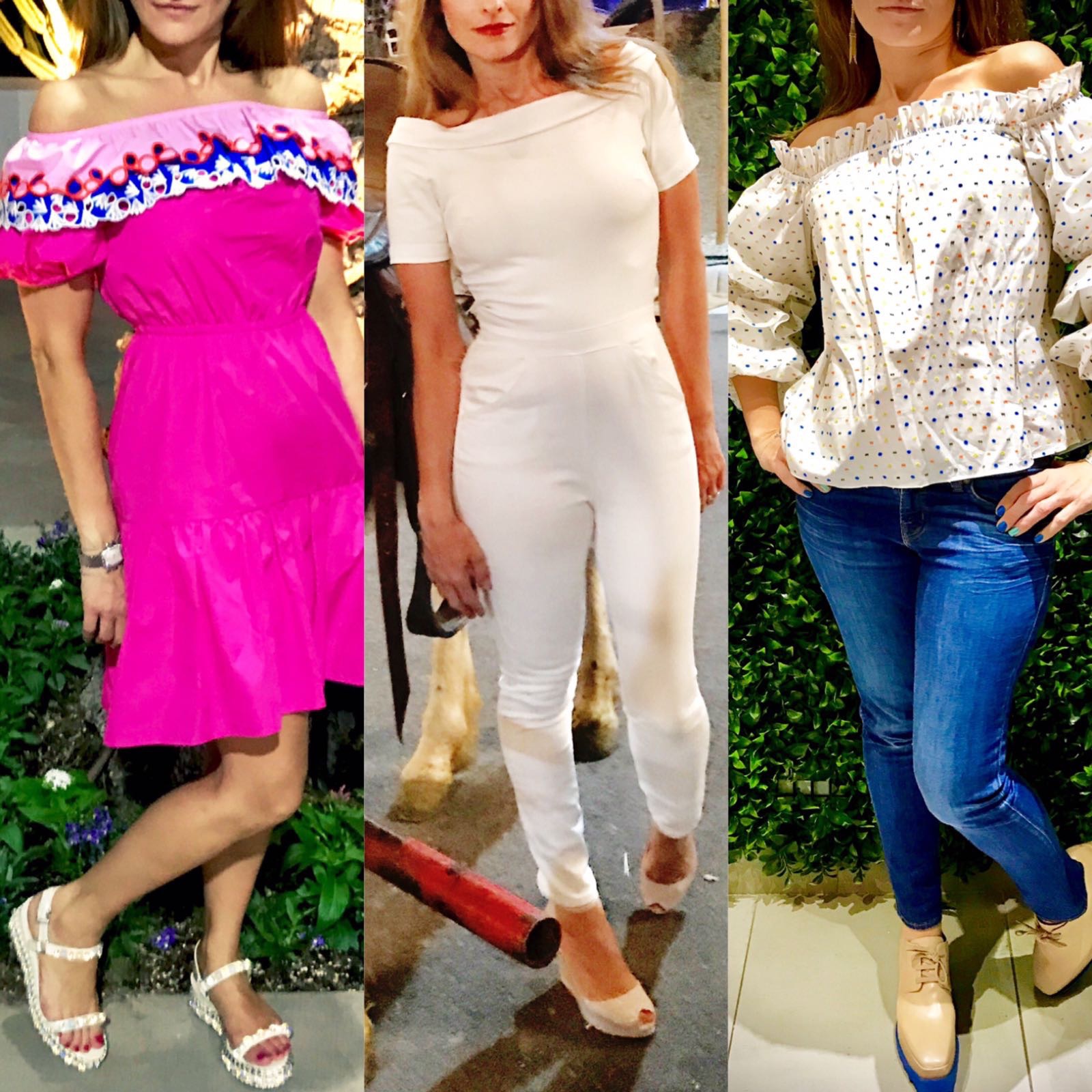 As a fashion blogger, I look out for hot new fashion trends. Or at least trends that I like. Last season the hot trend was the "cold shoulder" top. It was the hot top to wear. A cold shoulder sweater/top is one in which the shoulders are cut out. With the peek-a-boo cutouts a top looks elegant and sexy all at the same time. Even though a cold shoulder top is sexy it doesn't reveal too much. No matter what size you are, your shoulders always look great. I came across the cold shoulder fashion trend 3 years ago. I was traveling in London, (more like shopping, I tried not to shop but London has such great shopping) when I found a Stella McCartney cold shoulder top. At the time it looked unique. I tried it on and realized it was absolutely fashion forward! At that point the top didn't have a name. I purchased it and wore it all spring and summer long. Everyone loved it. No one had seen anything like it before. A few years later the market was flooded with cold shoulder tops. As a fashion blogger I'm always trying to find the next hot new fashion trend. At least the next trend that I like. So here is one of my new favorites, The "off the shoulder" and "one shoulder" tops, dresses and jumpsuits. It's a must have for spring/summer of 2017.
I personally think the off the shoulder/one shoulder look was the natural evolution from the cold shoulder top. Whether it's one or both shoulders, the look is basically the same. For this post, I have combined them into one term. The off the shoulder/one shoulder look can be found in many different fashion pieces. As I mentioned before this trend can be seen anywhere from tops to dresses and even jumpsuits. It is a great look for the spring and summer. It's a flirty yet classy look.  Since it's a fun spring and summer look, it comes in many bold colors. If you follow me, you know I love color. This style is one you will want to wear all summer long. How do you know which off the shoulder look is best for you? Thats what you have me for. I've broken down this fashion trend into 3 categories.
The 1st category is the off the shoulder/one shoulder top. This type of top comes in so many different looks. Some tops have ruffles, bold prints, embroidery and the list could go on and on. No matter what your body type the off the shoulder/one shoulder top will look fabulous on you. Here are a few of my favorites:
                                                                                                                                                Caroline Constas off the shoulder top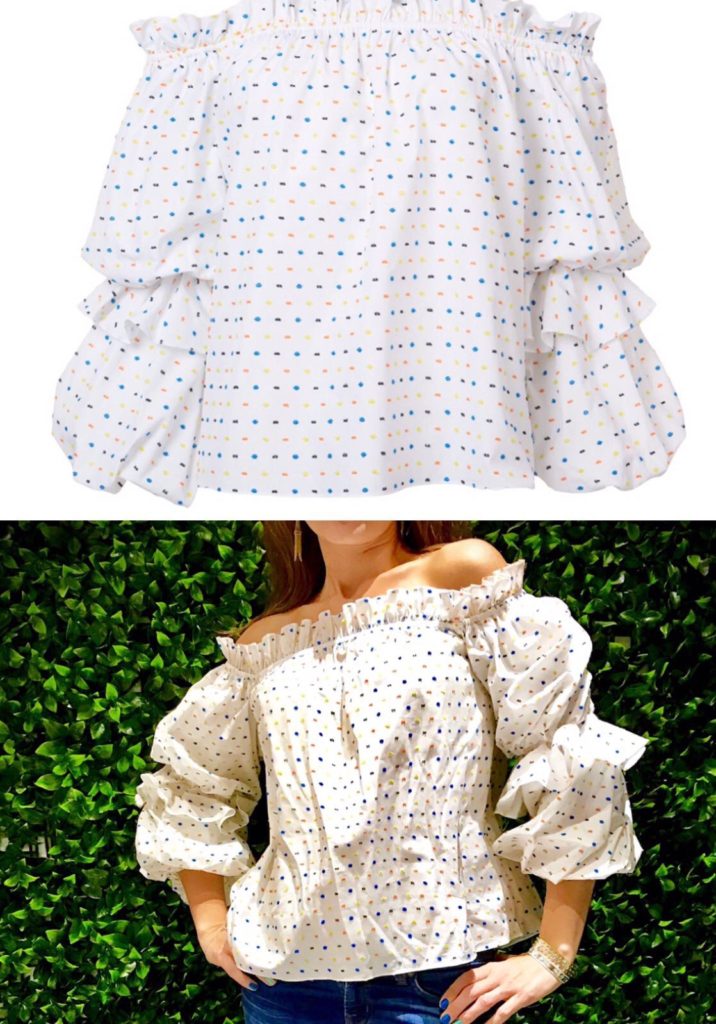 Zara black off the shoulder top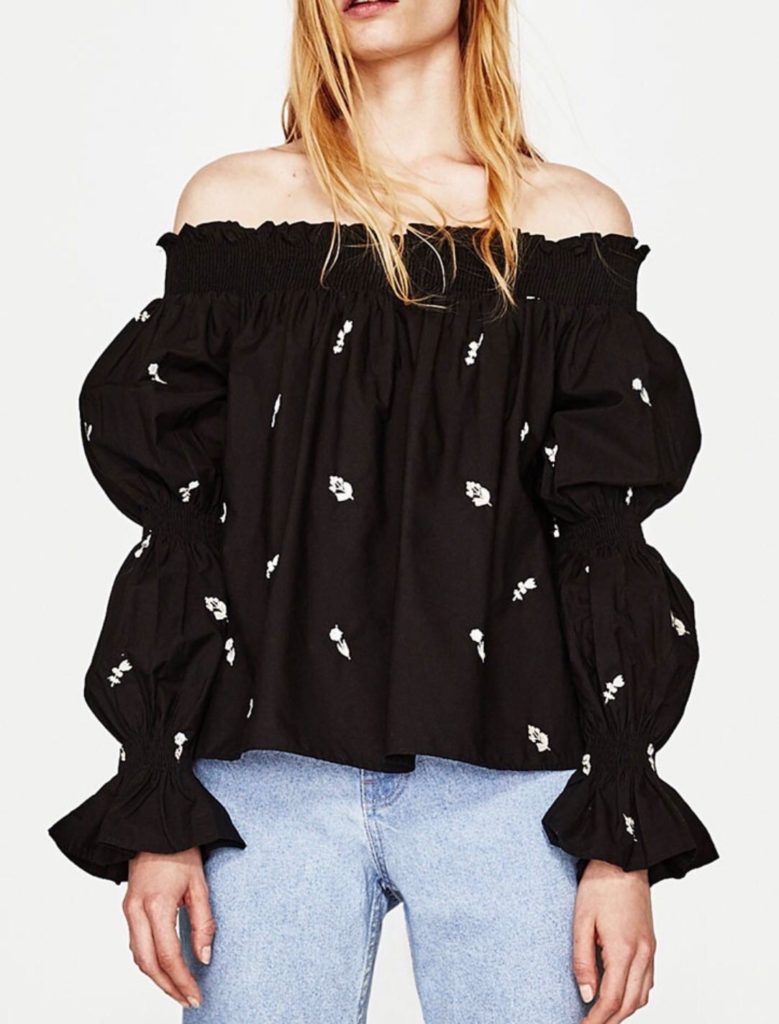 Zara white off the shoulder top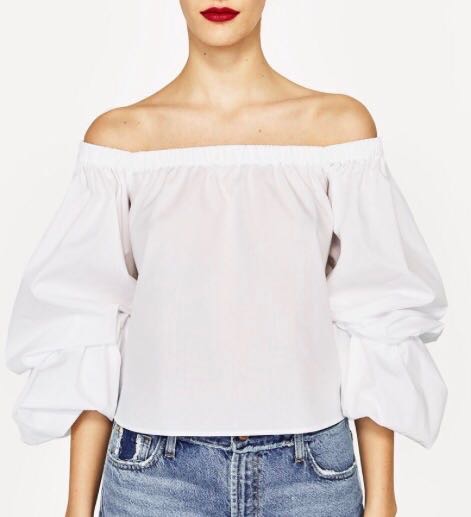 Anthropology pleated off the shoulder top
 Marques' Almeida one shoulder top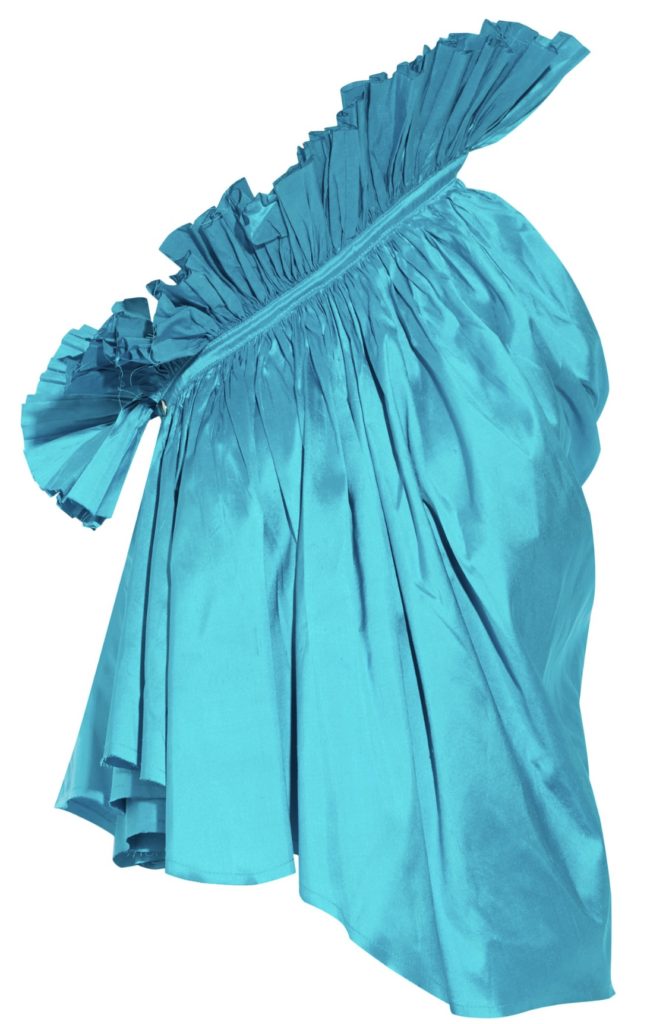 Gracie gingham top                                                                                      Self-Portrait striped one shoulder top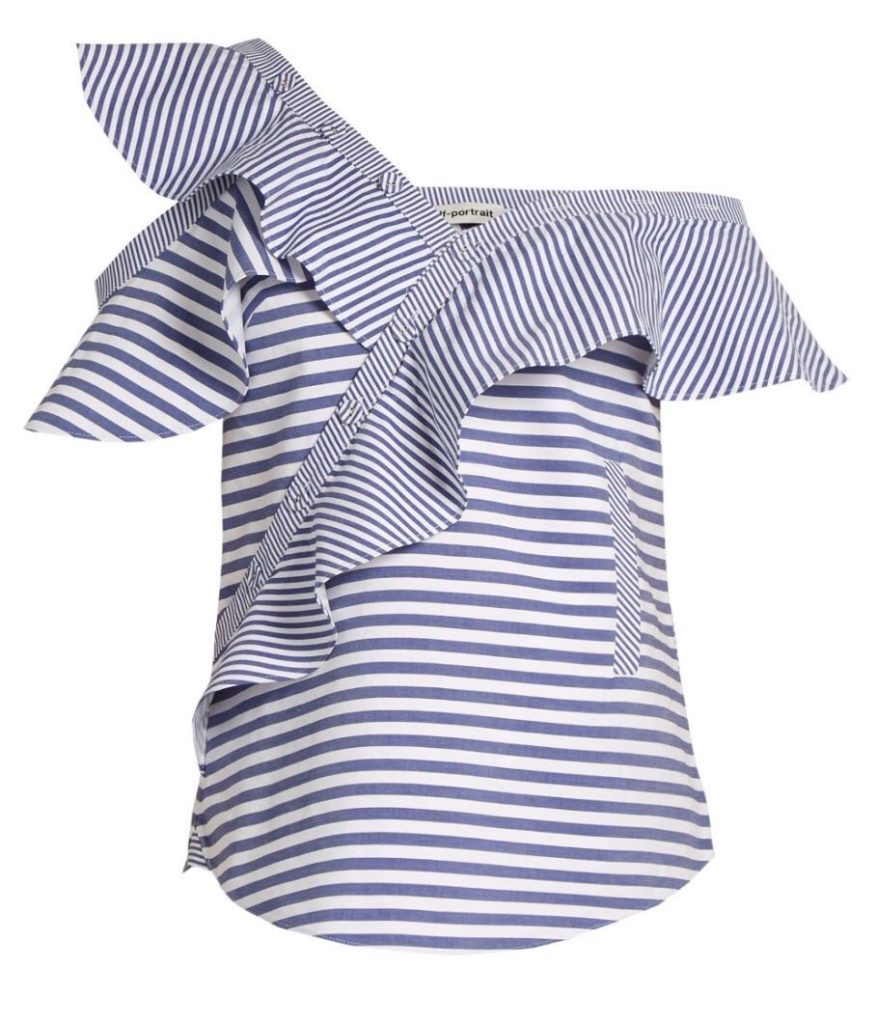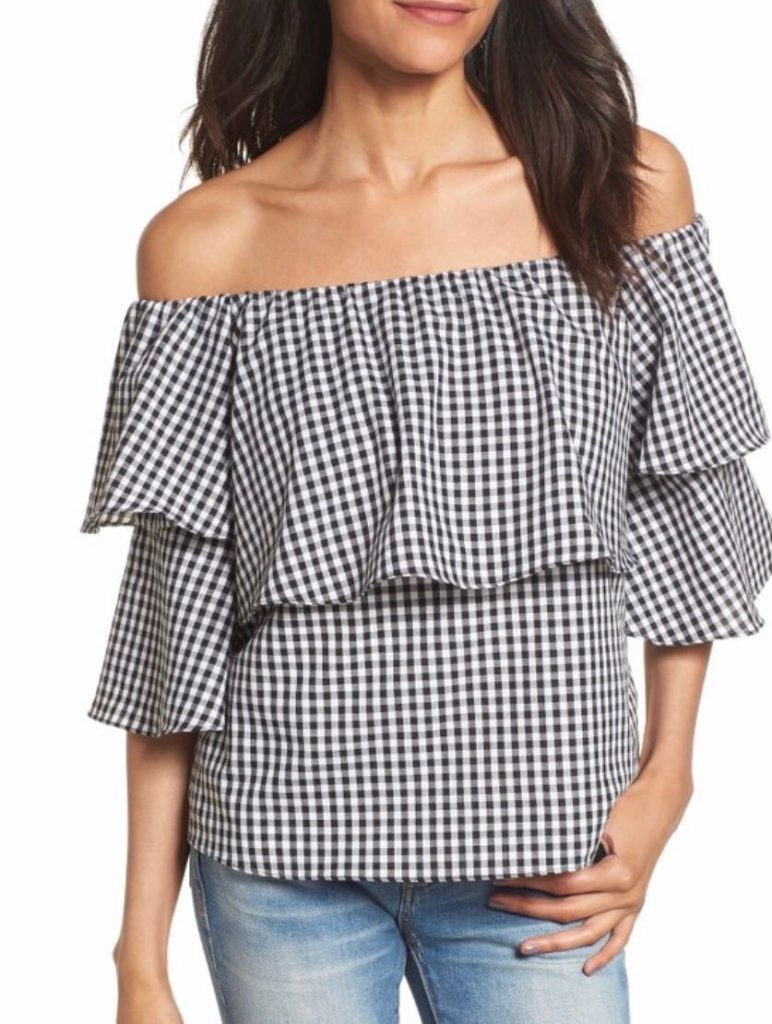 The 2nd category is the off-the shoulder dress/one-shoulder dress. The summer is all about taking life a little easier. These dresses are fun and flirty. What I find cool about off-the shoulder/one-shoulder dresses are the collars and sleeves. Some of the dresses have a ruffle collar some even have a double ruffle. I love a ruffle and I love a double ruffle even more! Look out for fabulous puffy sleeves. Never buy a dress with both a wide collar and puffy sleeve. I always say less is more and you dont want to overdue a look. Here are a few of my favorites:
Caroline Constas gingham dress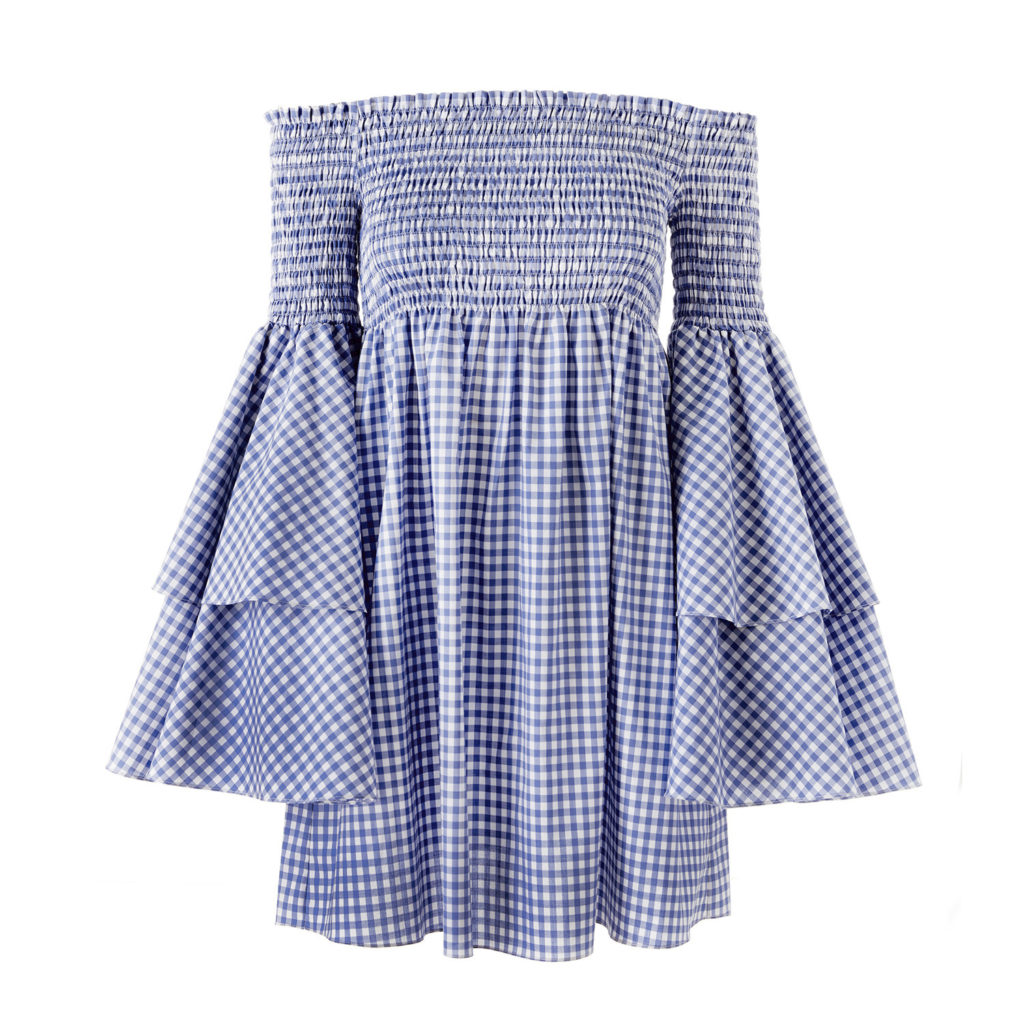 MSGM white dress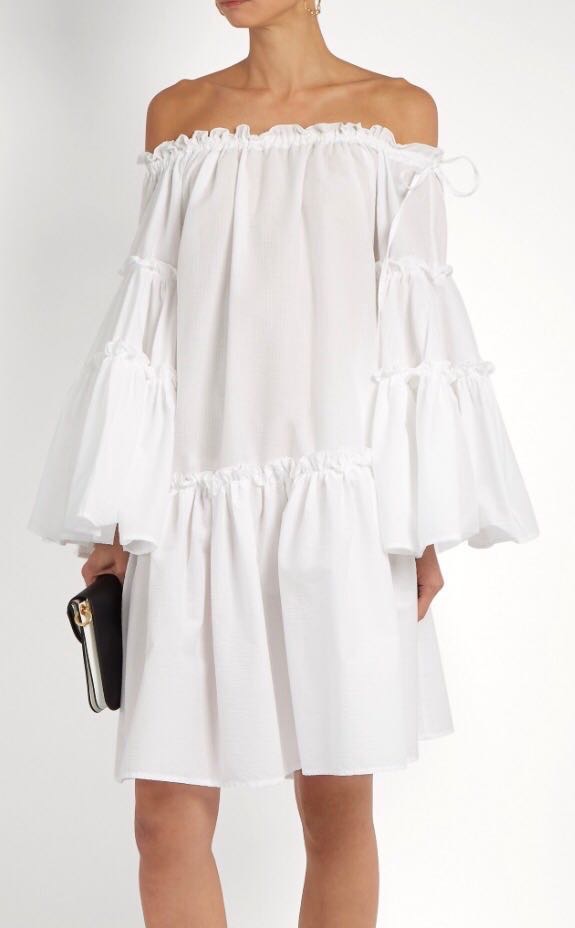 Gul Hurgel blue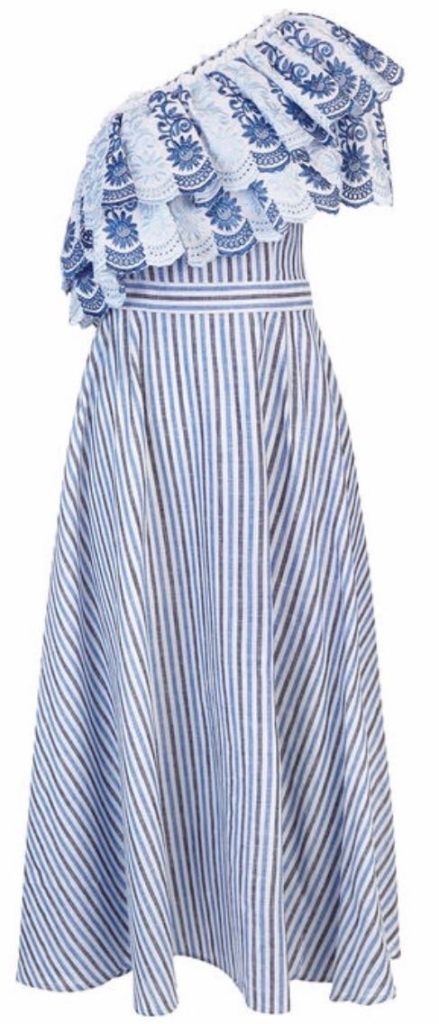 Self-Portrait black lace mini dress                      Self-Portrait cotton mini dress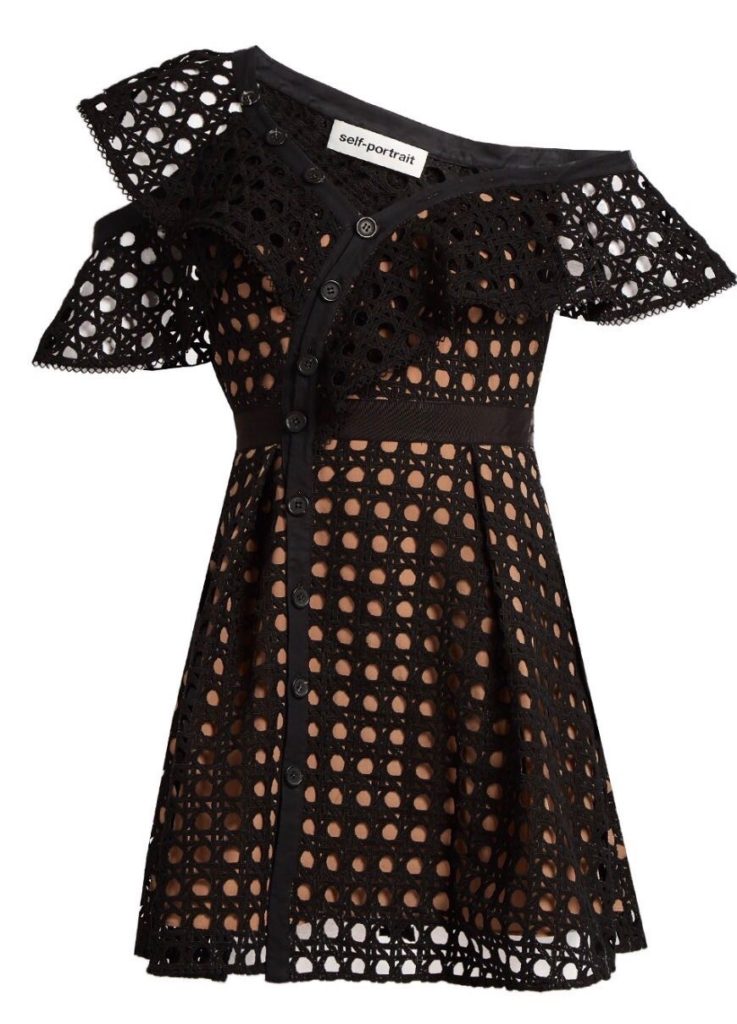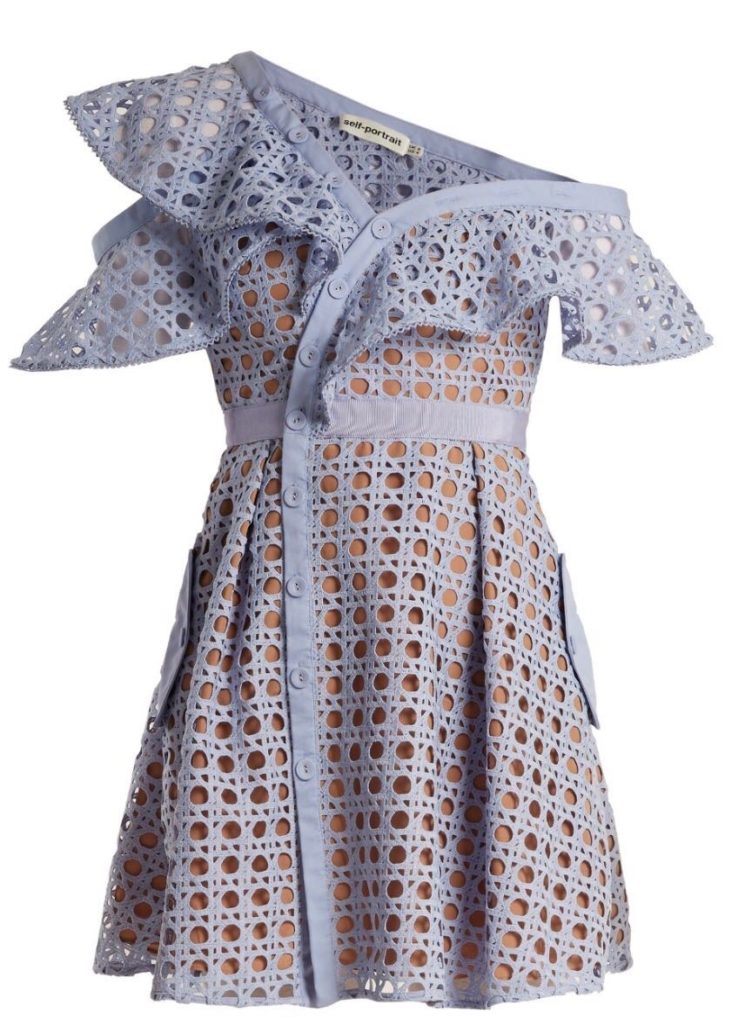 Forever 21 Pom pom off the shoulder dress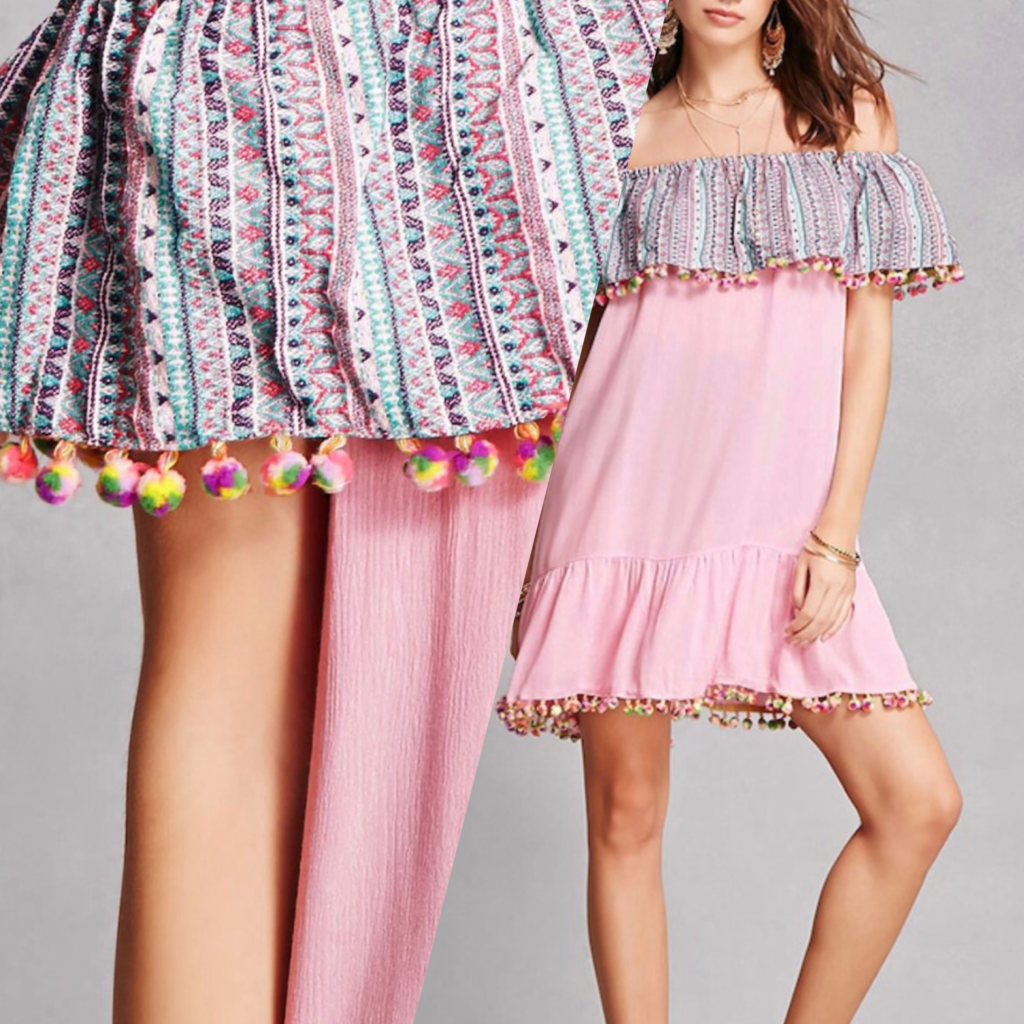 Forever 21  tiered bell sleeve dress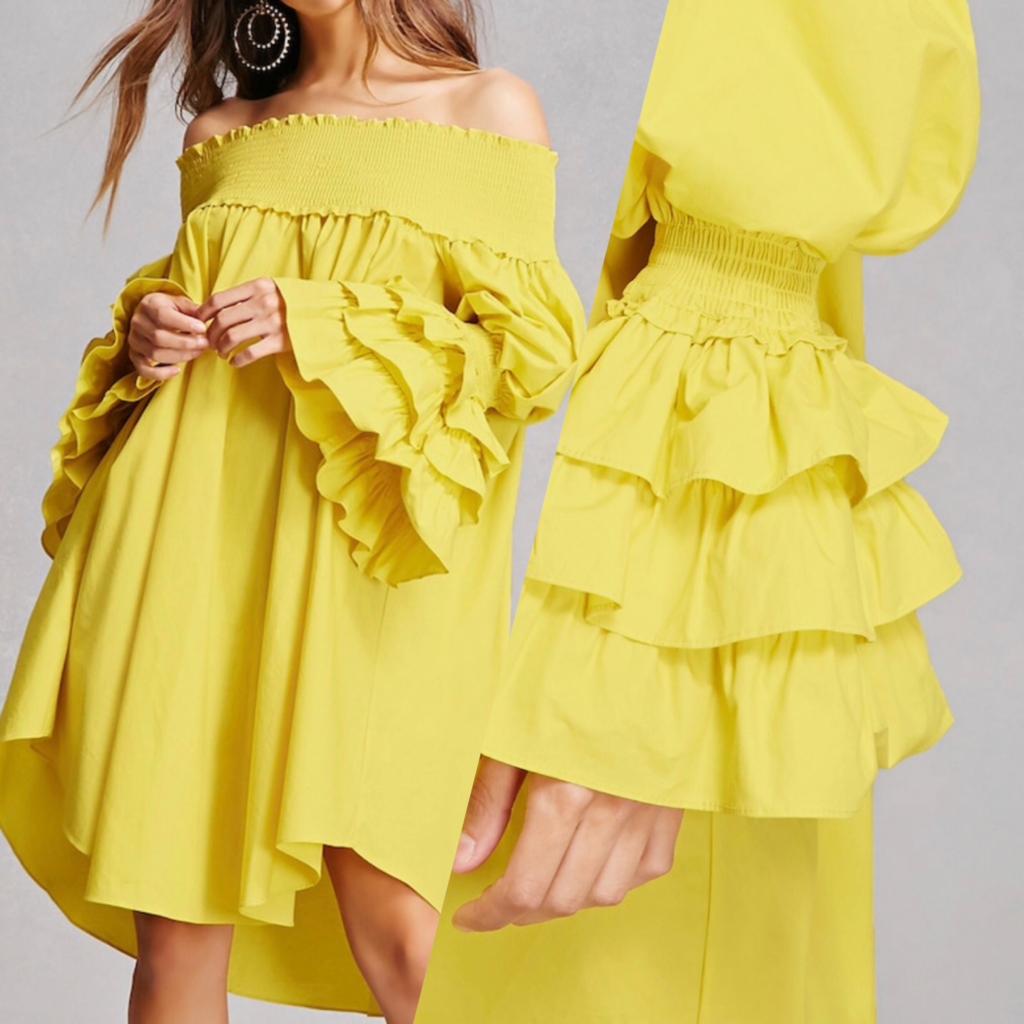 MSGM sequin dress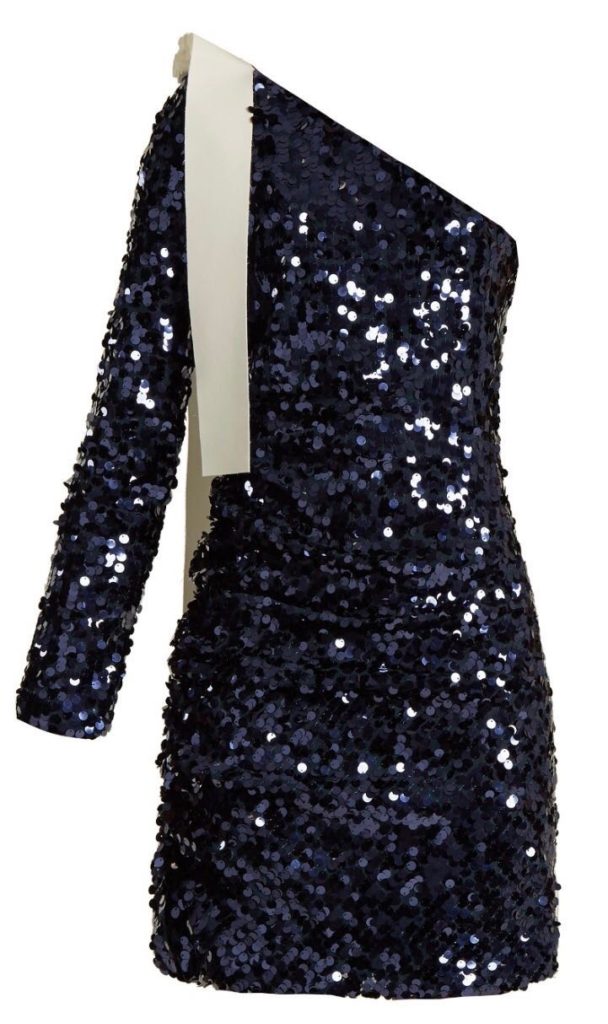 The 3rd category is the off the shoulder jumpsuit/romper. I love the look of a jumpsuit. Yes, it is not the easiest in terms of using the bathroom but you have to suffer for fashion. I have never met a jumpsuit/romper I didn't love. Once you buy one, you will be hooked too. Here are a few of my favorites:
3×1 white jumpsuit                                                                                                                   P.A.R.O.S.H.  red jumpsuit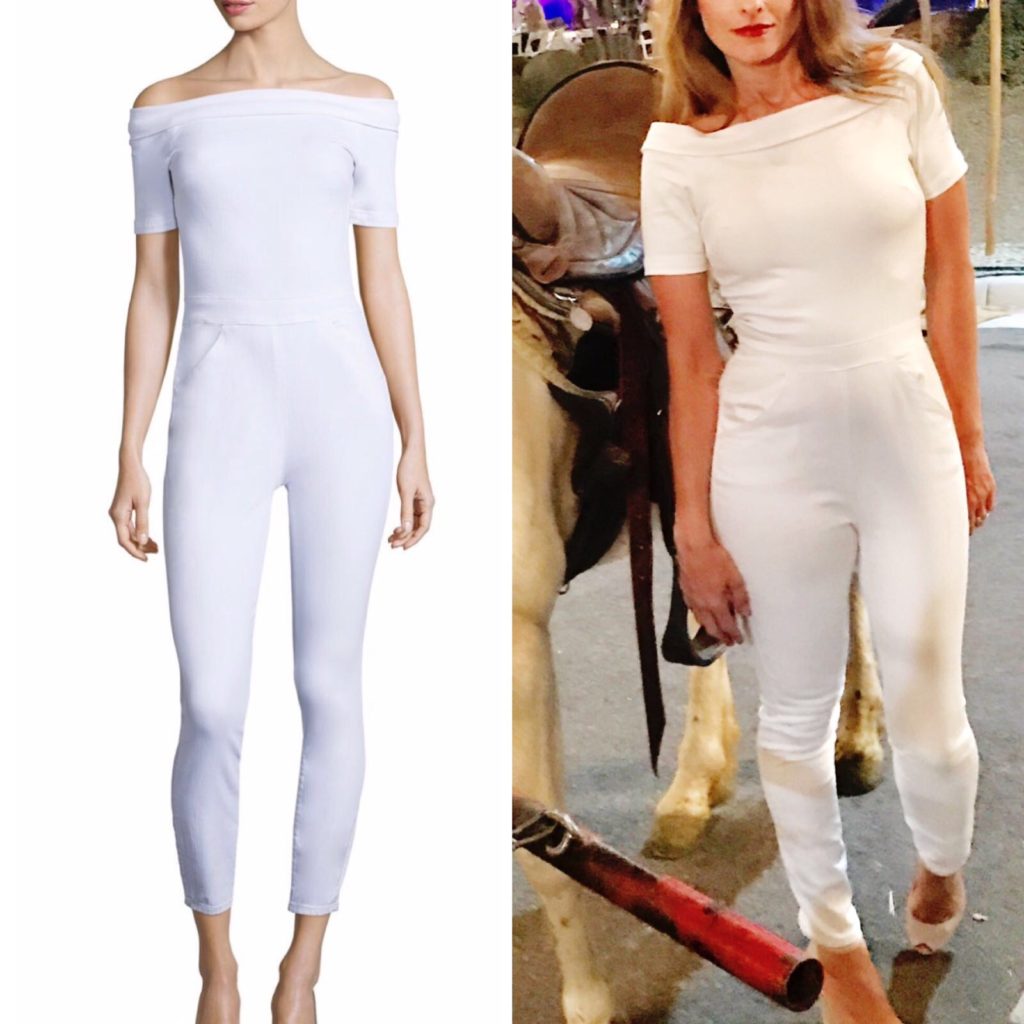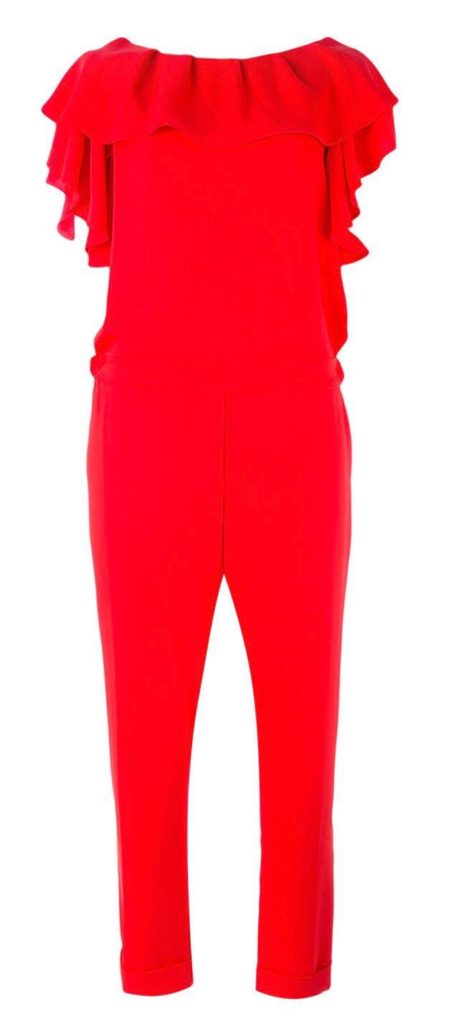 Self-Portrait cady jumpsuit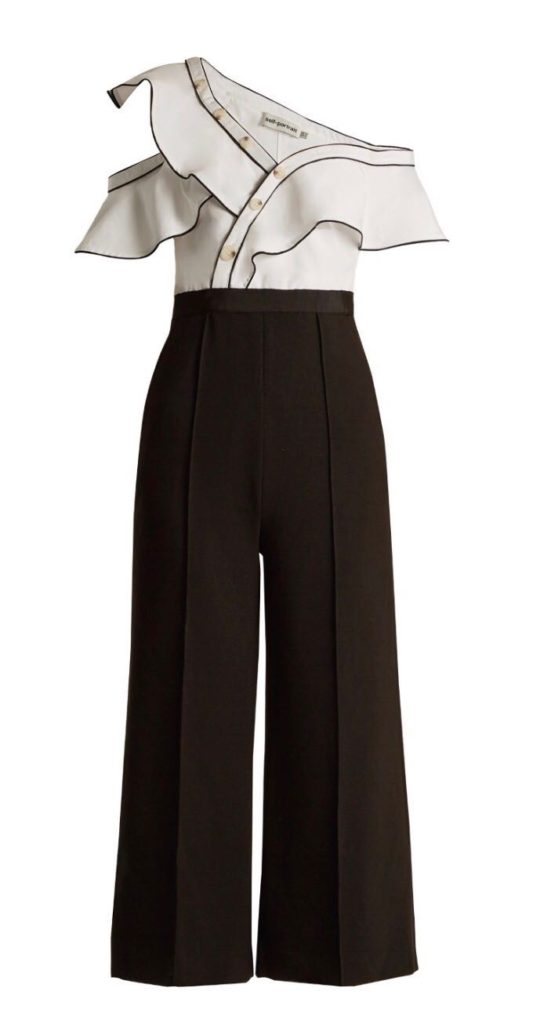 Oaxaca  mustrard yellow romper                                           LuLu's fashion  denim romper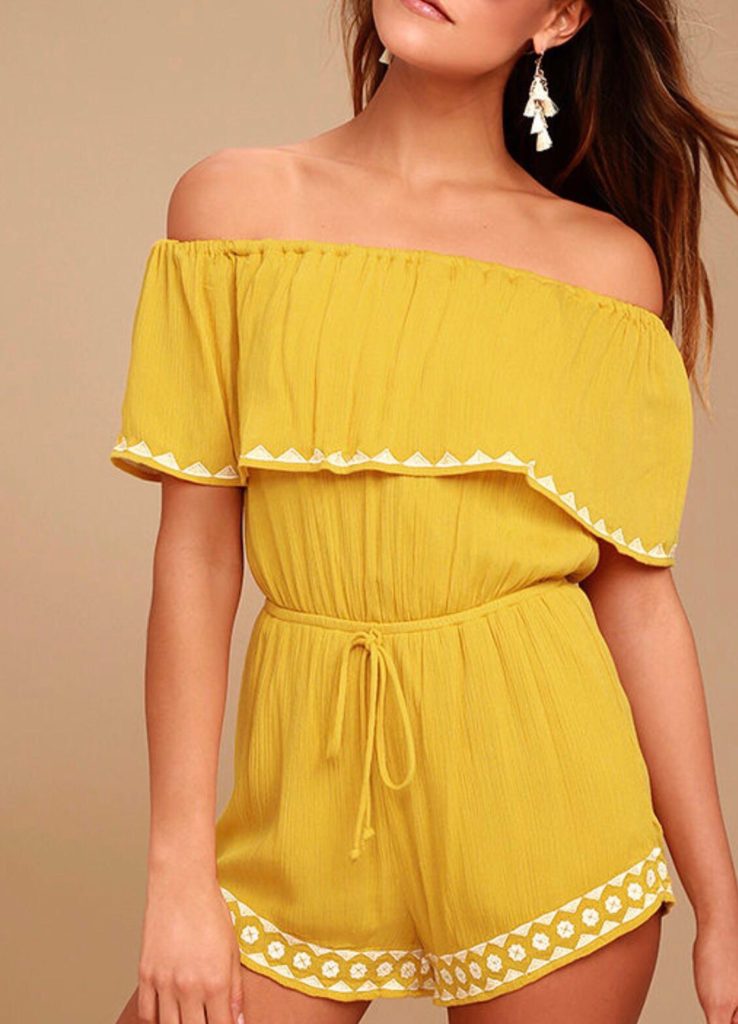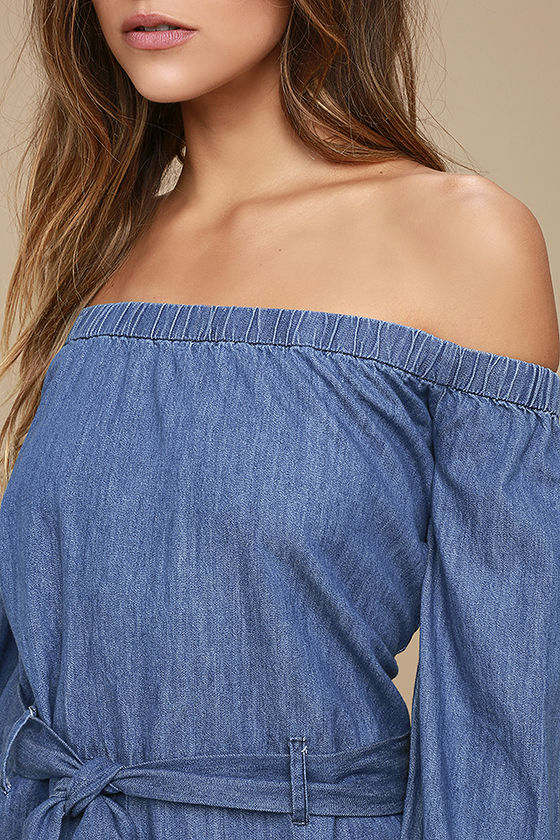 Now that you have a better idea of one of the summer of 2017 hot fashion trends – have fun with it. Fashion trends come and go. If you're a 90's kid you will remember neon hot doggers. They were the hottest fashion items. They flew off the shelves. Everytime you wore it they made a swooshing sound. Today, no one people would even think of wearing a full neon sweatsuit but thats what trends are all about. Have fun with your style and remember don't be afraid to be bold!
Most importantly, Enjoy!